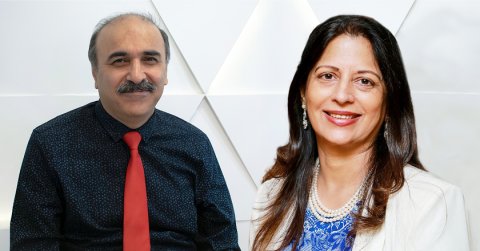 Omnix, an end-to-end digital solutions and services pioneer, announced that it has signed a value-added distribution agreement with SPIDTECH, a leading global structural engineering software vendor for the GCC region. According to the agreement, Omnix will distribute and promote Spider, SPIDTECH'S software package for structural detailing designed to assist structural engineers for multi-story reinforced concrete structures, through its strong channel partner network across the region.
With some of the world's tallest and most complex structures continuing to be planned inside the UAE and Saudi Arabia, Spider is well suited for GCC countries. With Omnix being an Autodesk value added distributor for the last thirty years, SPIDTECH will gain access to its competent network of resellers and system integrators inside the GCC. Spider is well integrated with AutoCAD, the world's leading engineering software as well as with SAP2000, ETABS and SAFE, expert packages for structural engineers.
"Our expertise in the GCC market supported by our wide reseller network, gives SPIDTECH an advantage in reaching out to new markets and customers. Omnix will introduce Spider to end customers through the Omnix partner ecosystem and will continue to appoint resellers for the UAE and other GCC countries, expanding its market reach", said Simran Bagga, Vice President of Omnix Engineering and Foundation Technologies at Omnix International.
Spider's compatibility with AutoCAD, allows users to leverage the functionality of both applications concurrently. Additionally, through its integration with ETABS, SAP2000, and SAFE, it can import structural data for detailing and extra capabilities into AutoCAD. This seamless integration allows structural designers to access unbelievable technical solutions of Spider at the right time and the right place.
"SPIDTECH, through its thirty-year cycle of technology innovation has addressed various challenges that concrete structural engineers face. We are delighted to partner with Omnix as they are well recognised in the GCC for their expertise and network of Autodesk partners. This will give us a boost in reaching out to new markets and consumers and help us uphold our commitment to improving the efficiency of structural engineering more economically", said Mohammad Jamshidian, CEO from SPIDTECH during the launch announcement.
"Omnix will provide end user training on Spider and will certify skilled partners. The GCC end-customers get one of the most mature tools in the global market that integrates well with AutoCAD, ETABS, SAP2000, and SAFE", Ms. Bagga added.
Omnix recognises the importance of providing value-added services and hence is committed to investing in the necessary resources and expertise to become a leading value-added distributor (VAD). As an established VAD, Omnix not only focuses on enhancing its own growth, but also empowers its channel partners and customers to succeed in the digital age. SPIDTECH is the latest vendor to join Omnix's value added distribution business, which includes global leaders such as Autodesk, IMSCAD and OPENSPACE to name a few.