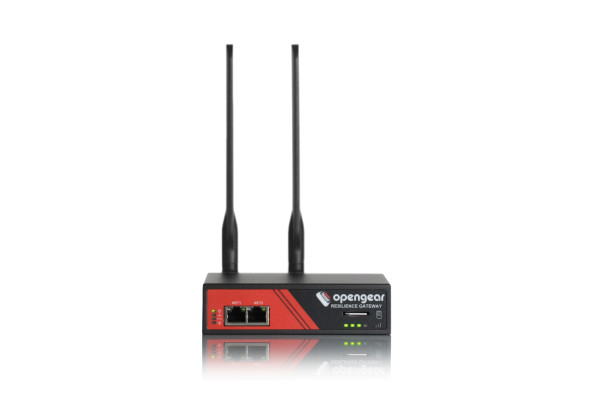 Opengear a provider of critical infrastructure management solutions through advanced console servers, remote management, monitoring, and cellular out-of-band products, will for the first time, participate at this year's GITEX Technology Week.
The company will be showcasing its entire range of next generation smart solutions for managing and protecting critical IT and communications infrastructure to help organisations operate efficiently, reduce costs, ensure business continuity and increase network resilience.
GITEX will be the first public demonstration within the region of Opengear's new Resilience Gateway that helps ensure uptime at branch offices and remote sites. The unit includes Opengear's pioneering Smart OOB that maintains complete control during infrastructure fault conditions and network outages with serial, Ethernet and USB console access to all the edge routers, servers, switches, firewalls, PDUs and UPSes.
With Failover to Cellular over high-speed 4G LTE networks, the Resilience Gateway improves WAN resilience and business continuity at remote sites, stores, and throughout the enterprise. Environmental monitoring and security for IT assets is delivered by attaching security cameras, door sensors, and temperature, humidity and digital I/O sensing monitors. Scaling is made simple with Opengear's Lighthouse Centralized Management and Zero Touch Provisioning. The Resilience Gateway reduces IT costs and mean time to repair by detecting and alerting network administrators to faults and outages by equipping them with situational awareness and remote control of systems, all delivered via a reliable out-of-band connection.
"Organisations know that network interruptions and downtime especially at branch offices or regional retail stores can do considerable damage to both revenue and reputation," said Derek Watkins, Vice President of Sales EMEA & India, Opengear. "As repairs can be complex and costly, it is critical to have resilient network solutions featuring always-on, reliable remote access alongside proactive monitoring with smart automated response capabilities."
Opengear will be exhibiting in Hall 3 on Pod 4 (C3-1D) as part of the Great Britain/UK Trade & Investment stand.