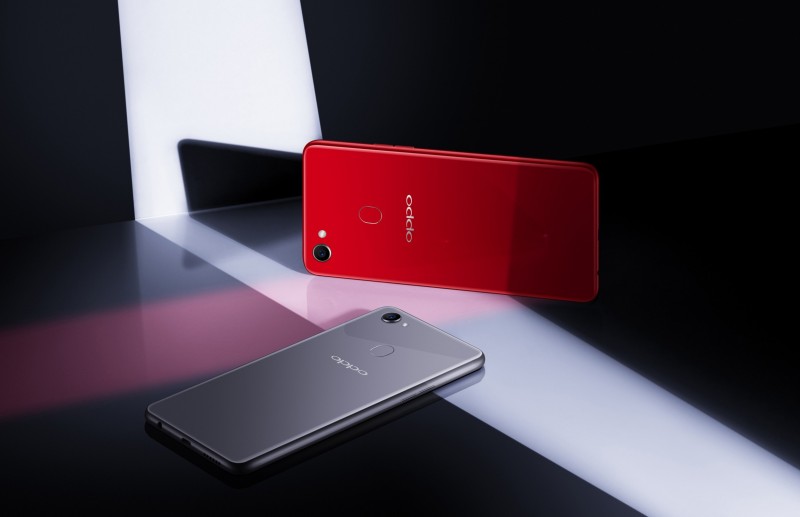 OPPO has launched the F7, "the first" smartphone equipped with a 25 MP selfie camera and Sony 576 Sensor with a high dynamic range function in hardware.
Priced at AED1249, the OPPO F7 features 4GB of RAM and 64 GB ROM and is available in Solar Red, Moonlight Silver and Diamond Black.
OPPO will also hit the market with F7 128GB edition in Solar Red and Diamond Black priced at AED1599.
OPPO also announced its global expansion plans at the launch event. The brand will be entering European markets later this year.
"Our focus has always been on bringing the best photography and selfie experience to Middle East consumers," said Andy Shi, Manager Director of OPPO Africa and Middle East. "We have been leading the selfie industry in the Middle East market with our Selfie Expert F series for which we have received immense response, especially from the youth. With the launch of F7 here, we will further strengthen our stance as 'The Selfie Expert and Leader' and truly represent our ambition to continue being the leaders in the market."
The F7's Sensor HDR technology means that real-time adjustment is initialised every time  light conditions change, helping the selfie camera capture more details for better imaging effect.
The latest F7 has second-generation AI beautification technology, AI Beauty 2.0 that "pushes the envelope" on selfie photography and scans 296 facial recognition points which include arm and neck based on a person's age, gender, skin colour and skin type.
The F7's AI Beauty 2.0 now has 8 million beautification solutions from users compared to 2 million in the F5.
The F7 comes with an improved 2280 x 1080 resolution, 6.23-inch FHD+ Super Full Screen. With 19:9 aspect ratio and 88% screen to body ration.