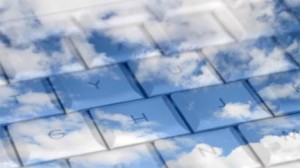 Oracle this week announced that it is acquiring Nimbula, a provider of private cloud infrastructure management software with the intent of rounding out its software stack for building hybrid clouds.
Based in Mountain View, California, Nimbula was co-founded by Chris Pinkham, who managed the development of Amazon's Elastic Compute Cloud (EC2), along with a number of other EC2 team members now with Nimbula. The company also has expertise with the OpenStack cloud software stack.
Nimbula's flagship software, Nimbula Director, is designed to deploy and manage workloads across both private and public clouds. The software can be used for managing cloud jobs such as distributed software development, IaaS (infrastructure-as-a-service) and SaaS (software-as-a-service) hosting, batch processing and Hadoop deployments. The company recently provided Nimbula Director with API (application programming interface) access to OpenStack, allowing customers to manage the open-source cloud platform through Nimbula.
Nimbula's products are complementary to Oracle's own, Oracle said in a brief statement announcing the pending acquisition.
Thus far, much of Oracle's efforts around cloud computing have been in providing hardware and software to run private clouds, through engineered systems such as Exalogic, and by customising its databases, applications and middleware to run in cloud configurations.
Oracle also has a publicly hosted cloud service that offers a number of its Oracle applications, databases and middleware as services.
Oracle is not the only company on the prowl for hybrid cloud management software. Red Hat also recently acquired a company, ManageIQ, which offers similar technologies.
The transaction is expected to close in the first half of 2013. Terms of the deal were not disclosed.