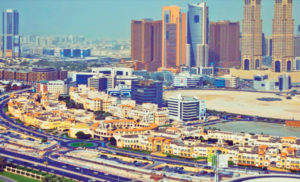 Oracle has announced the opening of its 400-salesperson 'Digital Hub', as well as the expected mid-2017 go-live of its first Middle East data centre in Abu Dhabi.
The firm is looking to hire 400 cloud sales staff for the Hub, which is located in Dubai's Knowledge Village.
Features include virtual meeting labs, interactive customer meeting rooms, collaboration spaces, and Oracle's first social media hub in the region.
"The opening of the Oracle Digital Hub underscores our commitment to continuously enhance our local capabilities and service offerings in the UAE," said Giovanna Sangiorgi, vice president, Oracle Digital EMEA. "The hub was designed to support the remarkable demand for our complete cloud portfolio across the Middle East. We now have the ability to engage with our customers anytime, anywhere and on their terms."
"The Oracle Digital Hub and the Abu Dhabi data centre are solid evidence of our commitment to the UAE and the wider Middle East region," said Abdul Rahman Al Thehaiban, senior vice president, Middle East and Africa, Oracle. "Cloud adoption is on the rise, and with an unmatched portfolio of solutions and support infrastructure, Oracle is poised to lead the regions' digital transformation movement."
Oracle also hosted a series of events in Dubai this week, including a Digital Economy Summit attended by more than 400 customers and partners. Todd Buchholz, former White House economic advisor and Harvard professor, delivered keynotes at the event.