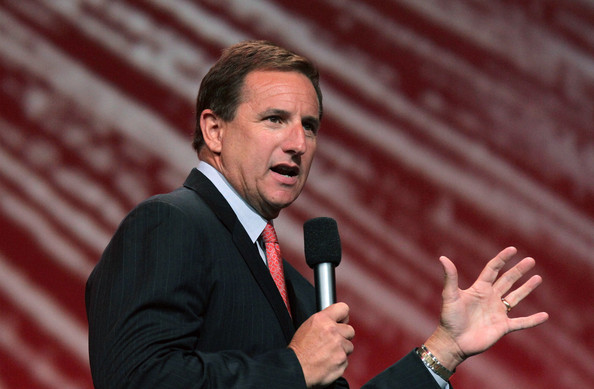 Oracle CEO Mark Hurd has made a series of predictions for the usage of cloud in 2025 at the firm's annual OpenWorld conference in San Francisco.
Hurd predicted that all application development and testing will be conducted in the cloud, 80 percent of IT budgets will be spent on cloud services, 80 percent of IT budgets will be spent on business innovation with only 20 percent allocated to system maintenance.
He also said that all enterprise data would be stored in the cloud.
"It's important to have great apps, but great apps that work together, the most complete suite of PaaS services and the next generation of infrastructure as a service that all work together to complement each other," he said. "That's what we've built out, and that's what we now have."
"We are trying to figure out ways to deliver more functionality and to support what we need to do with the business and be more nimble, but at the same time, reduce our costs," said Chris Wood, vice president, business services and transformation, FedEx Services, who was also speaking on stage at the event.