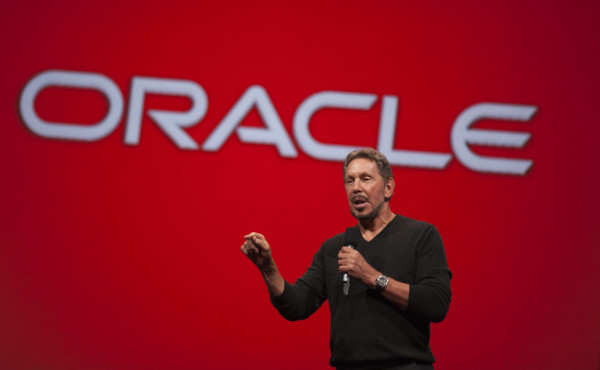 Oracle has launched what it claims to be the world's first self-managing, self-securing, self-repairing database cloud service, with executive chairman and CTO Larry Ellison also taking a pot shot at competitor Amazon.
Ellison announced the availability of the first service based on the new Oracle Autonomous Database.
The Oracle Autonomous Data Warehouse Cloud uses machine learning to deliver security capabilities and availability with no human intervention.
"This technology changes everything," said Ellison. "The Oracle Autonomous Database is based on technology as revolutionary as the Internet. It patches, tunes, and updates itself. Amazon's databases cost more and do less."
Oracle claims that its Autonomous Data Warehouse Cloud is so fast that it can guarantee the same workload at half the cost of Amazon Web Services.
Oracle Autonomous Data Warehouse Cloud delivers all of the analytical capabilities, security features, and availability of the Oracle Database without any of the complexities of configuration, tuning, and administration – even as warehousing workloads and data volumes change.
The autonomous database "requires zero operational administration" on the customer's part, according to Oracle.
Oracle Autonomous Data Warehouse Cloud is the first of many Oracle Autonomous Database Cloud services. Other services in development include Oracle Autonomous Database for Transaction Processing, Oracle Autonomous NoSQL Database for fast, massive-scale reads and writes (commonly demanded by the Internet of Things), and Oracle Autonomous Graph Database for network analysis.
The Oracle Autonomous Data Warehouse is built on Oracle Database 18c, the first release in Oracle's new annual database software release model. With over 100 new features, Oracle Database 18c is now available on Oracle Cloud Services, Oracle engineered systems, and livesql.oracle.com.