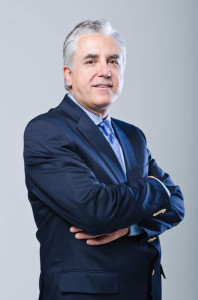 Oxygen, a regional secure mobility Value-Added-Distributor (VAD), and the network security provider, Fortinet, jointly conducted training for its key channel partners across Saudi Arabia. The training covered areas such as the evolution of threats, types of attacks, defense options as well as debuted the introduction of four new distributed FortiDDoS security appliances.
Khalid Laban, CEO, Oxygen said, "DDoS attacks are evolving so very rapidly, every time a new attack arrives they're switching to a different strategy. Attackers are getting much more sophisticated in their capability and what aspects of the IT stack they're hitting. There is a consistent need to defend the critical on-premise and cloud infrastructure from such attacks as well as to protect the internet-facing infrastructure from threats and service disruptions by surgically removing network and application-layer DDoS attacks."
"The new FortiDDoS appliances overcomes all of the above as it has the ability to detect and prevent DDoS attacks by utilising a new single-path custom ASIC for performance, increasing up to 10 times the speed compared to competing DDoS mitigation appliances. The new FortiDDoS models, automatically identifies any type of DDoS attack, including zero-days, and immediately takes action to mitigate it," adds Laban.
Emad Abu Jazar, Country Manager, Fortinet said, "We are pleased to have conducted this training for our key channel partners across KSA region along with our distributor Oxygen. Channel partners can now provide their end customer with our new FortiDDoS-400B, 800B, 1000B and 2000B, which feature an innovative 100 percent behavior-based DDoS attack mitigation engine, to identify and mitigate, current and future threats, based on patterns and intent rather than content. Fortinet also uses a 100 percent custom ASIC approach to its DDoS appliances, which eliminates the overhead with CPU or CPU/ASIC hybrid systems, and FortiDDoS appliances are able to performs up to 10X faster than other competing DDoS mitigation appliances that use a combination of ASIC and CPU or total CPU for traffic, which leads to bottlenecks and slow down the system's performance."