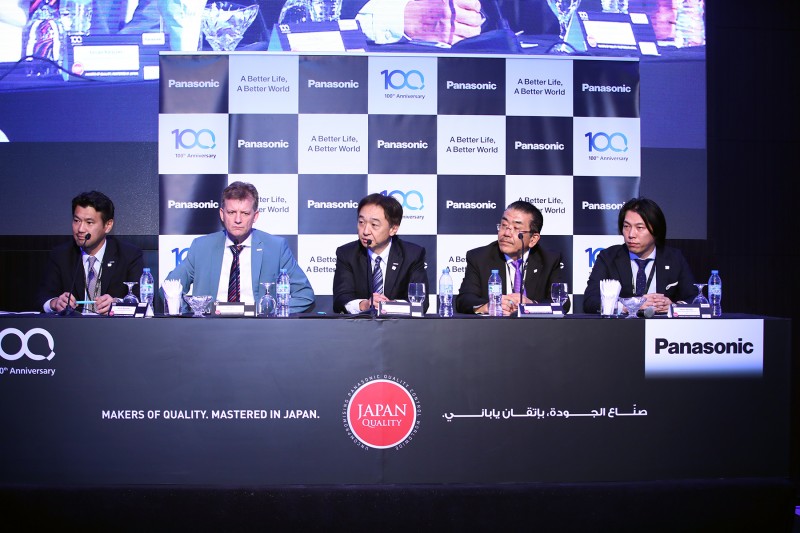 Consumer electronics giant Panasonic celebrated its 100-year anniversary today at Le Meridien Hotel in Dubai with a pledge to enhance its B2B offerings to the GCC market.
The Japanese firm expressed satisfaction with its current ability to serve the Middle East market, and said that it was proud of its journey since being founded in 1918, when it was initially a lightbulb socket manufacturer.
The firm's Middle East business can be "classified broadly" into three main groups: consumer electronics, B2B solutions and eco solutions.
Hiroki Soejima, the managing director for Panasonic marketing Middle East & Africa said, "We take pride in the legacy of our historic firm. In the Middle East, we started operations as early as  1955 in Kuwait and Iran. In the region, through R&D we've been able to grow our small appliance business in particular, and through our eco products we've been able to save energy through our fridges and AC products. Going forward, we'd like to develop more predicts catered to the Middle East."
Soejima also highlighted how the firm's B2B offerings were experiencing solid growth, and now accounted for roughly "20%" of the firm's regional revenue, with its video-based products enjoying particular success. "As of March 2018, we've experienced 110% growth year on year in the UAE," he said. "Going forward, whilst sustaining strength of our small appliances business, we want to grow in the larger appliances space, particularly in washing machines and refrigerators."
"Our aim is to create products that will be indispensable for customers, made with renowned Japanese quality and craftsmanship."