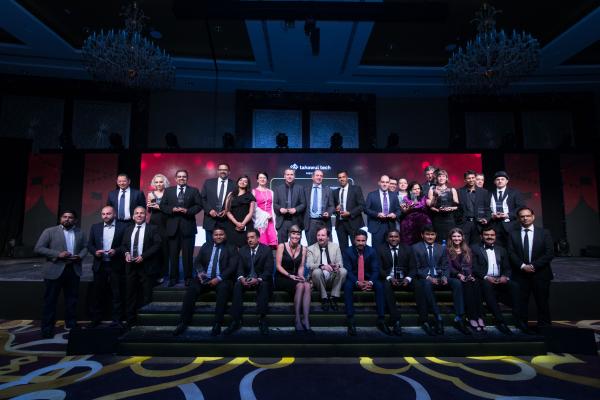 Reseller Middle East's Partner Excellence Awards returns once again for its ninth year to applaud and celebrate the accomplishments of the IT channel community.
The deadline to submit nominations has been extended to 5th April 2018.
Partner Excellence Awards' primary goal is to commend those players who have gone above and beyond their call of duty to drive business growth despite challenging market conditions.
The event will gather over 300 industry stalwarts and recognise players across 26 categories. It has been the industry's most prominent Awards ceremony over the last decade.
Every edition of the Awards is distinctive and becomes the talk of the town. With this year's theme being Bollywood Glam, the event promises a glamourous evening packed with entertainment, food and conversations with peers and leaders.
The Awards process involves a panel of esteemed judges evaluating the set of nominations from across the region in a ten-day process to decide the most-deserving candidates from channel partners, distributors and vendors, across categories. The editorial team of the magazine will name the winners of the Editor's Choice Award while our valued readers will select the winners of two Readers' Choice categories through online voting.
One of the winners from 2017, Ramkumar Balakrishnan, president, Redington Value, said, "Over the past decade, we have been recognised more than 100 times by vendors and various associations. But winning an award from a reputed industry publication such as Reseller Middle East is always an icing on the cake because it reaffirms the fact that we are absolutely in the right direction."
Nominations for the Partner Excellence Awards are now officially open. To nominate, go to https://www.tahawultech.com/resellermeawards/2018/nominate-now.php
This year all nominations need to be submitted through the online process.