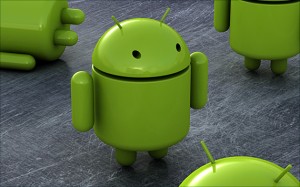 Partnerships between handset manufacturers, the entertainment industry, educational institutions and mobile service providers have driven the use of Android-based gadgets in Africa.
IDG Connect released a study this month showing that users in Africa are more inclined to buy Android-based tablets compared to iPads, a finding attributed to marketing and outreach activities by Google, Samsung Electronics and mobile services providers such as Safaricom in Kenya.
"Our June research shows that only 55 percent of Africans surveyed own a tablet device compared to a global average of 71 percent; this is the lowest level of any continent in the world and compares to 66 percent of Asians and 69 percent from the Middle East," said Kathryn Cave, editor at IDG Connect.
"These African tablet users also demonstrate the lowest percentage with iPads (46 percent) and the joint highest number of Android owners (49 percent) with Asia," she added.
Cave found that mobility is a major factor for many Africans with tablets being used for work by 80 percent of those surveyed, compared to the global average of 61 percent.
Samsung has managed to enhance its market share in the low- to midrange market since Nokia has dropped in Africa's market share. Android tablets and smartphones seem to be the main anchor for Samsung.
"Samsung has moved to enhance its market presence by providing a wide range of Android devices; we cover the entry to the premium-end market segments with Galaxy devices," said Robert Ngeru, Samsung East Africa business leader.
"For the entry market, we have the Galaxy Pocket, which is proving to be very popular, and on the premium segment, Samsung has the new Samsung Galaxy SIII and Galaxy Tab 2 devices," he added.
The company has partnered with universities in Africa so that they can provide content on the tablets and with entertainment projects like the Tusker Project Fame, a reality TV show that seeks to discover new musicians in Eastern Africa. The show is provided with Samsung tablets, which are used on the air as a way to increase Samsung brand awareness and reputation in the region.
"We have integrated our devices to act as business and education delivery tools. Students enrolling at the Strathmore University to pursue their executive master of business administration program will receive their course content and related materials digitally through the Samsung Learning Management Solution [Samsung LMS] and a Galaxy 10.1 tablet," Ngeru said.
The company has also partnered with manufacturers to offer bundled services. Android handsets and tablets sold at the Safaricom shop usually come with free data, airtime and SMS, which the mobile services provider says has attracted more people.
Huawei has also made an aggressive push into the African market with its Android products. Last year, Huawei introduced the Ideos, selling for $100. It was the first smartphone in the market to sell for that price and the response was overwhelming, proving the market craved affordable smartphones.
"Safaricom entered into an exclusive deal with Huawei to sell the highly subsidized smartphone," said Peter Arina, general manager of the Safaricom Consume Business Unit.
"The Ideos brought home the reality of Internet access on a mobile device for the majority of data users, especially students, who previously found smartphone prices high and inaccessible," he added.
Ideos users consume more mobile data in Kenya than other handset users, he said, contributing 18.5 percent of the total handset data revenue.
The study by IDG Connect found that Africans are more concerned about brand reputation, appearance and price when selecting devices. Globally, 25 percent of the respondents said brand reputation was important, compared to 42 percent in Africa who felt that brand reputation was very important.
"What is more, the African interest in price was not significantly different from the rest of the world, especially when you add together those who rate it 'very important': 54 percent in Africa, 41 percent globally; and 'important': 27 percent in Africa, 37 percent globally," added IDG's Cave.
The research shows that Africa's handheld device market will grow rapidly over the years and Samsung is hoping to further increase its market share. During the Samsung Africa Forum meeting held in Cape Town, South Africa, in April, the Korean manufacturer revealed its plan to grow its business in Africa to $10 billion by 2015.