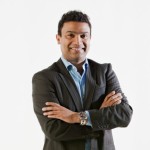 MMD, a brand license partner for Philips Monitors and Signage solutions, has announced it will showcase Philips' latest innovations in SoftBlue display technology, UltraClear 4K displays, and full HD gaming with NVIDIA G-SYNC technology at the GITEX Technology Week 2014.
The products to be showcased include BDM3470 display, Android-powered Smart All-in-One displays, BDL5588XL ultra-narrow video wall display, Signature Professional LED TV Philips 7009s and other display units that run on SoftBlue display technology.
UltraClear 4K displays produce images with four times the resolution of a full HD monitor. This includes the BDM3470 that offers an aspect ratio of 21:9.
The BDL5588XL ultra-narrow display runs on SmartPower technology with a built-in failover mode.
The SoftBlue display technology reduces eye fatigue by eliminating emissions of blue light at harmful wavelengths.
Vineeth Sebastian, Regional Sales Director- MEA, MMD, said, "GITEX offers us an opportunity to get out and actually meet our partners and customers in the region. It gives us the chance to get first-hand feedback about our products and solutions. We realise the importance display technologies will play in the future of ICT and recognise significant opportunities to expand our client base here. At GITEX, we not only aim to solidify our leadership position in the region's display solutions segment by offering cutting-edge solutions and products, but also to continue at pioneering new market opportunities."
The Signature Professional LED TV is built on Ambilight and OXIGEN technology that offers Smart TV apps with dedicated services for the hospitality sector; the Signage division will also present Philips multi-touch solutions and Professional Philips Signage displays for 24/7 use.
Additionally, MMD will also promote cloud-based solutions that support VMware and Citrix infrastructure.
MMD will be exhibiting these solutions at their stand C8-30 at Hall 8 throughout the GITEX Technology Week scheduled to take place at the Dubai World Trade Centre from 12-16 October.