Qualys hosted the third edition of the Qualys Security Conference in Dubai, which brought together industry experts, customers and engineers to explore the latest technologies and best practices in securing IT assets in an era of hyper connectivity and digital transformation.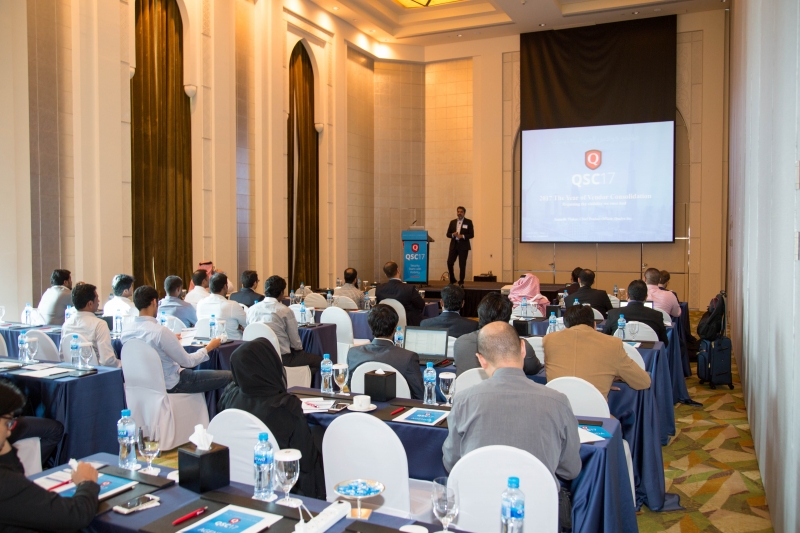 Digital transformation continues to assume priority in the enterprise agenda across the region, and security remains a key concern for organisations as they grapple with expanding threat landscape and ever-evolving attack methodologies.
In addition, mounting pressure on costs is driving IT and security leaders' need to highlight return on investment and business value from security strategies and spend. Given this context, analysts predict a strategic shift in security spending, with enterprises moving to embed more intelligence into existing security operations by integrating security into the fabric of digital business infrastructure, thus maximising visibility and enabling better decision making and rapid response.
According to IDC, as customers create dedicated budgets for security programmes, those same customers demand security management that is well integrated with their IT infrastructure and that is effective, usable, and affordable.
Sumedh Thakar, chief product officer, Qualys said, "In the past, networks were walled, making it easy for both security and IT professionals to know where assets are at all times. IT architecture has become more diverse with the rise of digital transformation, and traditional security solutions now create silos that impede visibility across environments. As companies shift to the cloud, it is imperative that they build security into the fabric of this digital transformation, and we demonstrated to attendees how to address such challenges and achieve two-second visibility across all digital inventory, allowing them to maintain pace with their ever-evolving networks."
The key to success in this space will be the ability to provide proactive security protection and the knowledge and intelligence to provide comprehensive security assessment data. The Qualys Cloud Platform offer enterprises solutions in asset discovery, network security, threat protection, compliance monitoring and web application security.
Hadi Jaafarawi, managing director, Qualys Middle East, said, "The Middle East has been leading the way in cloud technology across a variety of sectors, and is seeing the tremendous value in doing so. Organisations are also realising that without educating themselves on the current threat landscape, they become attractive targets for criminals, hence the rationale for practicing good cyber hygiene. Our event served as a platform for us to raise awareness of best practices, and communicate our vision of continuous security for a world that is constantly evolving."