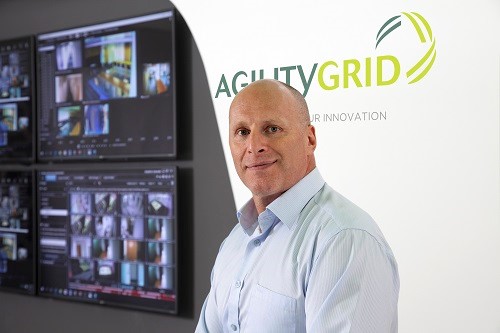 AgilityGrid, a Dubai-based value-added distributor that provides IP CCTV security solutions for businesses and government bodies across the Middle East, Africa, Europe and Australia, has signed an agreement with Intransa, a platform that delivers solutions for video surveillance, to represent them in Europe, Middle East, and Africa (EMEA). With this alliance, AgilityGrid will incorporate the complete range of Intransa's servers and storage platforms into their customised security solutions for their partners and their customers across the region.
Costa Boukouvalas, CEO, AgilityGrid said, "We are pleased to represent Instransa in the EMEA region. In keeping with our business ethos, we always want to stay with technology that not only innovates but also delivers the solutions that a dynamic region like the EMEA demands. Intransa's award-winning products are designed to deliver simplicity, reliability and total cost savings."
Intransa has a long history of innovation and technology leadership in the security industry and the founders of iSCSi protocol and the concept of the IPSAN for IP video surveillance. With this alliance with AgilityGrid, Intransa will spearhead its growth and expansion in the EMEA region offering its servers, storage and appliance platforms based on its technology to security customers across the region.
The partnership will be launched at the upcoming Milestone International Partner Symposium (MIPS) EMEA scheduled to be held in Dubai from 8-10 May 2017 at the Intercontinental Hotel, Dubai Festival City. Milestone, a global VMS firm and an AgilityGrid partner, will be hosting this regional EMEA partner meet for the first time in the Middle East.
As experts in providing sophisticated CCTV security solutions, AgilityGrid will be demonstrating the Intransa solutions leveraging the Milestone alliance and other hardware and software partners to highlight fully integrated solutions combining best-of-breed technology to cater to the expanding security needs of both public and private sectors across the region.
"Video surveillance continues to grow as security dominates across the region and storage (and easy access) is a key component of deployment," Boukouvalas added.  "We aim to highlight how leveraging the right storage and server technology will benefit not only the businesses in the key vertical sectors but also for government initiatives in this sector."