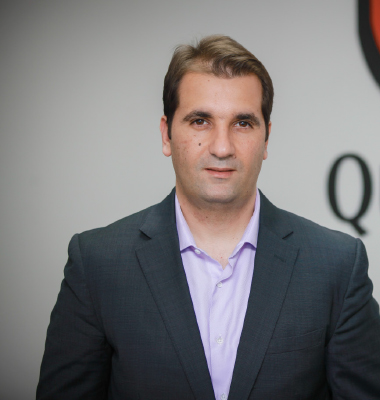 Qualys announced that Ixtel has signed up to become a premium Qualys partner in the UAE.
As a premium partner, Ixtel will now offer the Qualys Cloud Platform and integrated suite of security solutions.
With a mission to be the 'virtual service provider of choice for the GCC's leading organisations' Ixtel offers a range of services from setting IT strategy, IT consultancy, system integration, as well as outsourcing IT business functions. Becoming a strategic business partner of Qualys enables Ixtel to expand it's offering to include cloud security, vulnerability management and compliance cloud solutions. Ixtel is set to integrate its proactive managed security services portfolio with Qualys' portfolio to help customers effectively understand potential IT security threats and help them mitigate those risks.
"Qualys' IT security and compliance cloud-based offerings are a strong compliment to Ixtel's managed security services portfolio," said Mehdi Quraishi, Managing Director and CEO, Ixtel. "To keep up with current business demands, organisations are looking for ways to monitor IT infrastructure and web properties and use this information to stay ahead of hackers and cyber criminals. The partnership with Qualys is a strong testament to a growing need for security against an ever-changing landscape of potential threats and the drive towards protecting organizations most valuable IT assets."
"Our relationship with Ixtel helps us to strengthen and grow the Qualys' business in the UAE," said Hadi Jaafarawi, Managing Director, Qualys Middle East. "Ixtel is well-known for its exceptional expertise in IT, outstanding customer service and wide customer base in a number of industries, including oil and gas and government security, which provides Qualys and Ixtel the ability to help these customers strengthen their cyber defences against attacks."