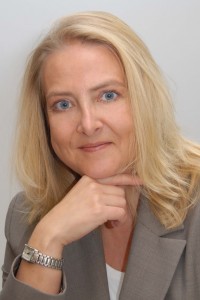 Red Hat announced today that it will host a seven-city tour of two-day partner conferences alongside IBM and Symantec, kicking off on September 17 in Stockholm, Sweden.
The tour will be arriving in the Middle East on October 2nd and 3rd in Sharm El Sheikh, Egypt.
The agenda for this road tour has been designed specifically for business leaders, sales, pre-sales and business development representatives from Red Hat's channel ecosystem in EMEA. This includes Red Hat business partners, distributors, resellers, solution providers, global system integrators, Independent Software Vendors or organisations that have a vested interest in Red Hat solutions
Delegates will hear from Red Hat product experts in multiple breakout sessions and keynotes. Topics cover the entire Red Hat product and service portfolio including cloud computing, virtualisation, middleware and storage.
"Symantec is delighted to sponsor the Red Hat Partner Road Tour, this is a clear sign of a shared commitment to enabling customers to have confidence in the protection of their information as they modernise their data centres and build resilient private clouds," said John Brigden, senior vice president, EMEA Sales at Symantec.
"The new jointly-developed solutions are designed to harness the power of Red Hat Enterprise Linux and Symantec storage and availability solutions to deliver higher availability and increased agility, while helping organisations deploy business-critical applications with confidence, through a strong engagement of our respective partners."
Following feedback from last year's EMEA Partner Summit in Dublin, Red Hat is keen to provide a mix of large conferences and smaller regional events to its partner ecosystem. This tour provides a focus for the Red Hat partner community in the run up to the EMEA Partner Summit in September 2013.
"We recognise the value to our partners of providing content, training and networking opportunities with other Red Hat stakeholders," commented Petra Heinrich, vice president, Partners and Alliances, EMEA.
"As we develop our business into the burgeoning markets of cloud, virtualisation and storage, it is important that our partners understand the potential in their regions. This road tour is therefore invaluable to our business and that of our partners."
Dates and locations for the tour are as follows:
17 & 18 September 2012 Stockholm, Sweden Tammsvik Mansion
19 & 20 September 2012 London, United Kingdom Andaz Liverpool Street Hotel
2 & 3 October 2012 Sharm El Sheikh, Egypt Jolie Ville Golf Resort
16 & 17 October 2012 Rome, Italy Melià Roma Aurelia Antica
18 & 19 October 2012 France, Paris Le Club Confair
25 & 26 October 2012 Madrid, Spain Colonial Norte
5 & 6 November 2012 Frankfurt, Germany Radisson Blu Hotel