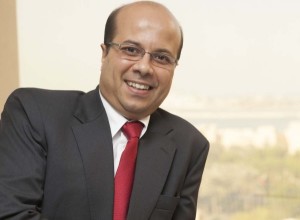 Red Hat has appointed Fayçal Saile as General Manager for the Middle East, Turkey and Africa (META) region. In this capacity, he will be responsible for the overall direction and management of sales, business development and support operations. He will also play a key role in the development of the company's ecosystem with partners, systems integrators, alliances and distributors in the region.
Saile said, "I am delighted to be joining Red Hat at an exciting time when the region is showing an increased interest in cloud, big data and mobility technologies. Red Hat continues to make strategic investments in the business, is expanding into new geographies and is constantly bringing innovation in open source software solutions to the market. I look forward to working with Red Hat associates to help accelerate the company's growth by supporting our customers, partners and employees throughout the region."
An IT industry veteran, Saile comes with more than 16 years of sales and business development experience across several international markets. His previous stint was in a leadership role in the Enterprise and Solutions business group in emerging markets at Fujitsu. His earlier roles include regional sales leadership assignments at Fujitsu covering the Middle East, Africa, Turkey, India and Eastern Europe. Prior to Fujitsu, Saile worked at Hewlett Packard in the Managed Services Division, handling outsourcing engagements.
Michel Isnard, Vice President, Southern Europe, Middle East and Africa (META), Red Hat said, "We're pleased to have a professional of Saile's background head our META operations and we expect him to lead the team in growing Red Hat's footprint in the region. Open source is finding wider acceptance in emerging markets as enterprises begin to understand and experience the operational and cost benefits offered by the technologies. Red Hat is at the forefront of this revolution. We believe that under Saile's leadership, Red Hat will continue to grow its business across its entire product portfolio, including Red Hat Enterprise Linux, Red Hat JBoss Middleware, Red Hat Storage and the company's virtualisation and cloud computing solutions."