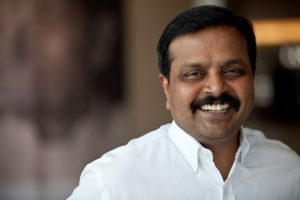 Red Hat has introduced software-defined compute and storage platform designed for remote sites and edge deployments – Red Hat Hyper-converged Infrastructure. The solution is designed to help enterprises to bring data centre capabilities into locations with limited space, such as branch offices and other remote facilities, said the firm.
Ranga Rangachari, vice president and general manager, Storage, Red Hat, said, "Our customers have been looking for a solution to meet infrastructure needs across their entire organisation – not just in the main office – but proprietary solutions previously appeared to be the only viable option for remote and edge installations.
"With Red Hat Hyper-converged Infrastructure, customers can now provision compute and storage resources for remote sites to run local instances of applications with the same proficiency as in-office operations. Integrating our widely-deployed virtualisation technology and our software-defined storage platform gives organisations the confidence of easier procurement, deployment and interoperability, ultimately enabling them to save time and money."
Red Hat Hyper-converged Infrastructure integrates compute and storage together on a single server, making it a well-suited solution for low-footprint remote or branch office installations and edge computing. The solution is designed to enable organisations to deploy and manage distributed infrastructures centrally, enabling remote locations to benefit from high-performing systems without requiring extensive or highly specialised on-site support staff.
According to the company, this is the only production-ready offering with an entirely open source infrastructure stack and that is developed, sold and supported by a single vendor. An open source, community-based approach helps to avoid the vendor lock in of a proprietary approach and enables customers to take advantage of the faster innovation emerging from open source communities.
Red Hat Hyper-converged Infrastructure is available now through partners.