Vishal Gupta, CEO & Founder, Seclore, explains how the company's device-agnostic, automated range of security solutions makes it the preferred choice for some of the largest enterprises in the world.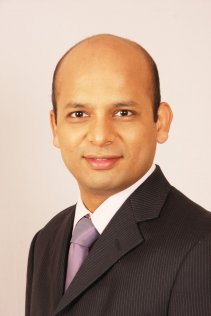 What is the biggest challenge faced by encryption and rights management technologies today? 
Encryption and even rights management technologies have been tough for users to adopt. They require complicated setups of key and software agents and lots of user education over a period of time. This becomes cumbersome to manage. Often, enterprises have had to hire armies to manage encryption/rights management technologies as they become key and policy management nightmares.
Overall, I believe that a lack of automation at the user and security administration levels has been the biggest stumbling block. Users are forced to make decisions such as what to protect, how to protect, what policy to apply, how to monitor, when to change the policy and when to raise an alarm, while security administrators are busy defining and managing security policies and user permissions and rights.
This combination of clunky user experience and high overheads has been the adoption bane in the encryption and rights management world.
Emails are the most common source of data breaches today. Are existing email gateways and encryptions enough to secure them? 
The focus with most email security systems today is threat protection i.e., how we prevent hackers from infiltrating the enterprise. Today, the biggest risks arise from the lack of data protection, i.e., how we prevent confidential information from being exfiltrated or misused by internal or external actors. This non-linear focus on threat protection leaves the goal of data protection unachieved by present-day email security systems.
Therefore, the need today is to combine the best threat protection systems like anti-malware, anti-phishing, APT, etc. with the best data protection systems like encryption, rights management, and data-centric audits. This combination can help enterprises continue using email as the dominant method for both internal and external collaboration.
What is Seclore's approach to email security? Can you tell us more about the Seclore Email Protector and its key features?
Seclore's approach to email security is based on 4 key principles:
Automation – The best products are the ones which we don't have to 'use' at all
User experience – The user experience must be seamless and should encourage security-conscious behavior and not try to bypass the system across personal devices like mobile phones and corporate devices.
Visibility – Users and enterprise security professionals appreciate the visibility of what is happening to their emails within and outside of the enterprise.
Bullet-proof Security – The security of emails and documents should not be dependent on complicated and faulty key management, endpoint agents, and insecure infrastructure.
With built-in capabilities to automatically protect emails from official computers, personal phones and web interfaces, as well as applications AND integration with leading DLP and email security systems, Seclore eliminates the need for user participation or awareness. The user experience is seamless without the need to download/install clunky agents and extends to all devices and operating systems. The enterprise and the users get visibility into WHO is using the information shared via email, WHAT is each person doing, WHEN and from WHERE. This visibility is extremely important for privacy compliance and breach investigations. Granular controls and dynamic policy management allows for highly confidential information to be shared with people while still allowing for remote destruction, should the need arise.
These capabilities have made Seclore the data protection solution of choice for some of the largest enterprises in the world.
Emails on mobile phones are even more vulnerable to breaches and attacks than the ones accessed on laptops. How does Seclore Email Protector address this problem?
Seclore's email protection capabilities are completely device-agnostic so they work with any device which could be creating or consuming enterprise emails. The device itself need not be under enterprise control for "Seclored" emails to be created or consumed on it.
The biggest challenge for security teams in enterprises when it comes to emails on personal devices has been the lack of control over these devices. Users have specific preferences on the devices they want to use and for enterprises to even gain visibility to the devices being used is tough. Seclore solves this problem by relieving the enterprise of exercising control over user devices while still ensuring that enterprise emails are secured and compliant. This is a first in the email security world.
Aspects such as email attachments & archiving are very often ignored, even in the most comprehensive of email security frameworks. How different is Seclore's email protection solution in this regard?
Historically, long-term information governance and retention have always conflicted with encryption and rights management technologies. This creates challenges in archiving, search and indexing, and the discovery of emails. However, Seclore's rich integration and interfaces allow email archives to store unprotected copies of the information for easy search and discovery. Ready connectors allow DLP and other discovery systems to be able to "peek" inside 'Seclored' emails on the fly.
All the above makes email archiving, discovery, and DLP inspection seamless for enterprises as they seek to deploy Seclore's email security solutions.
Does Seclore provide on-premise deployments and cloud options? How would you describe Seclore's own security infrastructure?
Seclore is flexible when it comes to provisioning. Large enterprises and defence agencies use Seclore in a completely on-prem model and even in air-gapped networks. Seclore is also available in a completely cloud-hosted, managed model which enterprises can start using in less than 24 hours from the time the decision is made.
Seclore has taken extreme measures to ensure that its system and cloud infrastructure is secure. Now, with the SolarWinds and Kaseya breaches, enterprises are and should be concerned about the security of security products.
Seclore has a fundamental, built-in, security measure within its system, i.e., the content and its key never travel together. This is unlike most encryption technologies and provides an in-built security measure in the system. This means that even if an enterprise's complete email infrastructure or the complete cloud infrastructure (e.g., M365) is compromised, the data will still be secure.
Beyond this, Seclore invests heavily in its security infrastructure to be SOC2 compliant and GDPR compliant and the underlying technology is subjected to more than 500 VAPT assessments in any year using the most advanced tools.
For enterprises and agencies concerned about hosting their security technologies with third parties/cloud, Seclore provides a completely on-prem offering that assumes no connectivity to the Internet even for upgrades and is regularly deployed in air-gapped networks.
What enterprises and customers currently use Seclore? 
The largest enterprises in the financial services, manufacturing, and government use Seclore to protect their data. From large global enterprises like American Express and Applied Materials to large organisations like RAK Bank, Qatar Islamic Bank, Saudi Telecom, ICICI Bank, and Allianz have chosen Seclore to protect their most confidential information. Do visit the Seclore website to hear some of the customer stories.