Dubai, UAE, August 01, 2021: Dataiku, the world's leading platform for Everyday AI, has released a Total Economic Impact study showing that an enterprise cohort of Dataiku customers realised a 423% Return on Investment (ROI). The study, commissioned by Dataiku and conducted by Forrester Consulting, details the financial impact customers may realise by implementing Dataiku.
The study showcases the benefits of user productivity gained by those using Dataiku — in particular for data scientists and engineers, whose productivity increased by 75%. The study also highlights that Dataiku reduces 90% of the manual, repeated tasks involved in regular reporting. Forrester's assessment of Dataiku reveals a total value of $12.89 million in Dataiku's cumulative benefits over three years versus costs of $2.47M, propelled by the increased user productivity, reduced costs, increased operational efficiency, and increased profit.
Forrester's Total Economic Impact study provides companies with a tool to assess the potential financial impact of using different platforms. In this study, Forrester has aggregated the experiences of four Dataiku customers across industries — including pharmaceutical, financial services, aerospace, and retail — into a single composite organisation to assess the total benefits, costs, and risks associated with deploying Dataiku.
According to Forrester, while the demand for enterprise AI continues to grow, many companies struggle to deploy, monitor, and govern AI models in production applications. Forrester asserts that data science and extended AI teams "need vendors who can provide more automation to increase productivity, model operations for smooth deployment, and a product roadmap that makes breakneck machine learning innovations accessible". Quoted in the study, a team lead from Analytics Innovation in the pharmaceutical industry said, "By having these reusable data pipelines and data products, [we have] streamlined our operational side of development. We're talking about savings in the range of $4 million plus".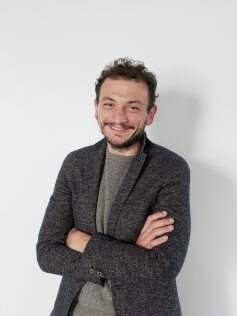 "We've long believed that AI can have an immense impact for companies — regardless of their size and ability to hire top data talent — when its use is effectively baked into everyday operations across functions and teams", said Florian Douetteau, CEO and co-founder of Dataiku. "We're pleased that through this study from Forrester, we feel we can now quantify that impact".
More than 450 companies worldwide use Dataiku to systemise their use of data and AI, driving diverse use cases from fraud detection to customer churn prevention, predictive maintenance to supply chain optimisation, and everything in between. Dataiku continues to grow into its role as a market leader, now employing more than 750 people in offices around the world, including New York, Paris, London, Munich, Sydney, and Singapore.
The full study "The Total Economic Impact Of Dataiku: Cost Savings And Business Benefits Enabled By Dataiku" is available at: https://pages.dataiku.com/dataiku-forrester-tei-report.