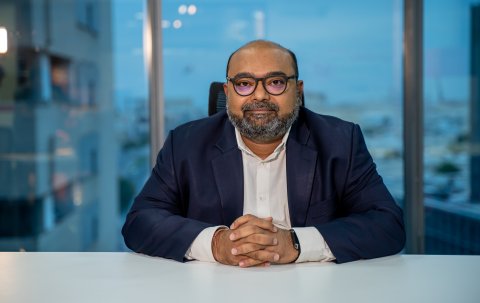 Redington Gulf,  the leading value-added distributor (VAD) in the Middle East and Africa, has strengthened its partnership with Cisco by integrating the vendor's Software-as-a-Service (SaaS) portfolio to its proprietary cloud commerce and cloud marketplace platform – CloudQuarks.
With this announcement, Redington is empowering channel partners in countries within East and West Africa to help customers deliver on their cloud ambitions by offering Cisco's SaaS solutions in line with global hyperscalers.
Regional organisations across verticals are increasingly gaining ground in terms of migrating workloads to the cloud. According to research firm Gartner, global end-user spending on public cloud is expected to amount to almost $600 billion by 2023, with SaaS remaining as the largest public cloud services market segment. Customers prefer the convenience SaaS solutions offer, especially cost-effectiveness, scalability, and consumption-based models.
Onboarding Cisco's SaaS portfolio, which includes – Cisco Umbrella, Cisco Secure Access by Duo, Cisco Secure Cloud Mailbox, Cisco Secure Endpoint, Cisco Collaboration Flex, Cisco Secure Cloud Analytics and Cisco DNA Center – on the CloudQuarks platform offers Redington and its extensive partner network new revenue streams and optimised opportunities to cater to customer's cloud demands. Partners can instantly capitalise on this offering and skip the traditional logistics and procurement processes. They can now deliver Cisco's SaaS solutions instantly with just a click of a button.
As a leading value-added cloud distributor in the Middle East and Africa region, Redington's vision is to play an essential role in simplifying customers' cloud transformation journeys. Towards this, the distributor has made significant leaps with its cloud management and cloud marketplace portal CloudQuarks. Regional customers leverage industry best practices and global standards of consulting, professional and managed services on cloud technologies through this platform. The platform helps to simplify purchase, govern consumption, facilitate invoicing and promote adoption of distributed cloud services.
To enhance the integration, Redington will focus on expanding the geography and optimize the reach of Cisco's SaaS offering to every potential market. The distributor will also undertake extensive upskilling initiatives for its partner network to drive Cisco's SaaS sales on the platform.
Sayantan Dev, President, Redington Value, said, "Over the years we have worked on enhancing our capabilities to a whole new level and have brought in strong talent in-house. We have evolved as a distributor to cater to increasing digital demands. Cisco's SaaS integration with Redington's CloudQuarks platform is yet another feather in our cap and one that reinforces our vision to simplify customers' cloud journeys. Cisco and channel partners can not only optimise our unique competencies but also take advantage of our unrivalled vertical expertise, supporting customers across sectors for their cloud transformation journey. Redington has been a strong partner for Cisco in this region and we look forward to replicating this success to other geographies as well".
Dorian Breakspear-Coyle, Regional Distribution Leader, Cisco EMEA Distribution, said, "The regional market's appetite for SaaS solutions is growing as more organisations understand its advantages and experience the agility it offers. The integration of Cisco's SaaS portfolio with Redington's CloudQuarks platform will help businesses of all sizes to solve efficiency, productivity, and profitability related challenges".