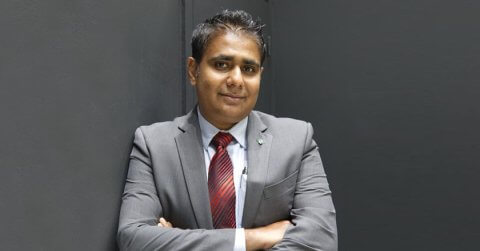 Redington Limited has announced a partnership in the MEA region with Talend, a Qlik company and a global leader in data integration and management. The partnership between Redington and Talend will help organisations to take the work out of working with data and provide the shortest path to turn raw data into business outcomes.
According to IDC[1], digital transformation spending across the Middle East, Turkey, and Africa will top $48.8 billion in 2023 and accelerate at a CAGR of 16% to cross the $74 billion mark in 2026. Data play a crucial part in transforming and modernising enterprise information systems and users of different technical abilities  need to collaborate to ensure data is clean, compliant, and available across the organisation to drive value throughout its lifecycle. The partnership will help Redington partners and customers deliver high-quality data that is more accessible, easily analysed, and used to drive business outcomes.
"At Redington, we are leveraging innovation in technology and business models to help brands, entrepreneurs, and channel partners address the requirements of our vast and diverse set of customers", said Dharshana Kosgalage, Head of Technology Solutions Group, at Redington. "In today's data-driven world, the organisations that extrapolate insights from enterprise data have the competitive edge. Having Talend's modern data management solutions in our data and analytics portfolio will help us accelerate organisations' digital transformation and enable them to make informed decisions".
Talend Data Fabric is an end-to-end platform for modern data management that combines leading data integration, data quality and governance, and application and API integration capabilities supporting the broadest possible variety of deployment architectures, data environments, and data technologies.
Redington will position Talend as a primary data solution in its portfolio, while developing in-house Service Delivery and support capabilities to enable partners and working with niche consulting firms to position Talend in industry-specific domains. With high demand in multiple countries across the region, Redington will deliver Talend's solutions as a core element in helping organisations comply with data privacy regulations like the NDMO framework in KSA or the Kenyan Data Protection Act for BFSI. Redington will also broaden the expertise of Talend's solutions through new skilled resources, advanced training, and support.
"The partnership with Redington will enable more organizations in the Middle East and Africa to use their data effectively to drive meaningful business outcomes", said David Zember, SVP, Partners & Alliances at Qlik. "Redington's vast network of channel partners across the MEA region and Talend's leading data solutions will play a key role in helping customers create value, accelerate business transformation, and increase efficiency. We're delighted to start this journey with Redington to boost growth, expand markets, and geographic reach".
Redington is a thriving US$10 billion technology solution provider with a network of 290 international brands in the IT and mobility spaces across 38 plus markets. The company offers data and analytics solutions that can help businesses create new strategies, secure and in compliance with data regulations in areas such as the UAE, Kenya, Nigeria, Saudi Arabia, and Egypt.
[1] IDC, IT Spending in the Middle East, Türkiye, and Africa Will Come Close to Breaking Through the $100 Billion Barrier for the First Time in 2023, Feb.2023