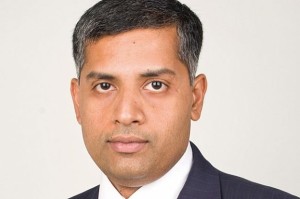 Redington Value has announced that it will distribute Oracle solutions in the Middle East region including Egypt.
The value-added distributor will provide sales support, market intelligence, pre-sales support and commercial skills services for the entire Oracle Stack to its value-added reseller partners, and will also provide Oracle Authorised Solution Centers for partners and customers across the region.
Redington will focus on the development of the Oracle channel in the Middle East Region, driving deeper adoption of Oracle's technology and application products within the Middle East IT channel.
"Oracle represents the first opportunity for Redington Value to position the entire stack including Applications, Middleware and Storage as a true converged infrastructure platform in the form of Oracle engineered systems to its customer segment," said Ramkumar Balakrishnan, Senior Vice-President, Redington Gulf, Value Division. "We see great value in this relationship and the potential that it has for both our companies to harness the capability of the channel in the Middle East. We are extremely excited to work with Oracle in this journey. The partner community can look forward to a lot of innovative methods to engage with Oracle through Redington Value"
Redington will offer its partners pricing and deal support for Oracle solutions, as well as support in terms of enablement and demand generation. It will also be responsible for identifying a strategic network of specialist partners for driving deeper adoption of Oracle products within the ISV community in the region.