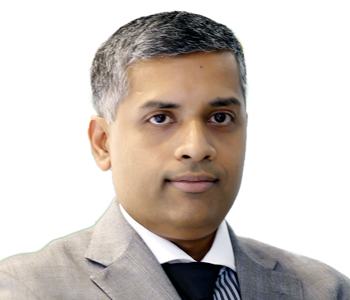 Redington Value, the value-added distribution division of Redington Gulf, is all set to transform itself as a solutions partner to its channel partners at GITEX Technology Week.
The mega event will see the company positioning itself as an ideal source for complete IT solutions to its partners in the region.
"It is a significant move aimed at catering to an industry that is fast changing into a marketplace for all-in-one solutions and an IT segment that is challenged by disruptive technology," says Ramkumar Balakrishnan, President, Redington Value Distribution.
The company's solutions span across technology domains such as networking, voice, servers, storage, software, security and infrastructure.
"The expertise we have gained over the years, working with various brands and the skillset available today, can be best utilised for providing solutions to clients dealing with the convergence of new technologies. GITEX provides us the best platform to highlight our complete portfolio," he says.
During the GITEX Technology Week, the company aims to showcase some of the latest introductions in the sphere of hyper converged solutions, software-defined solutions and Redington Value Cloud introduction.
The Redington cloud solution will offer its customers a full breadth of converged cloud solutions for centralized management of IT solutions, more effective utilization of resources and a significant cost advantage.
"There will be about 36 sessions covering the entire spectrum of our offerings at the stand from various domain specialists belonging to Redington Value as well as our vendors," adds Ramkumar.
Redington Gulf has also tied up with GITEX Technology Week as its pre-registration sponsor. The event will be held from 18th October to 22nd October 2015 at the Dubai World Trade Centre. Redington Value stand will be located in Hall 3, # A3-7 at DWTC.