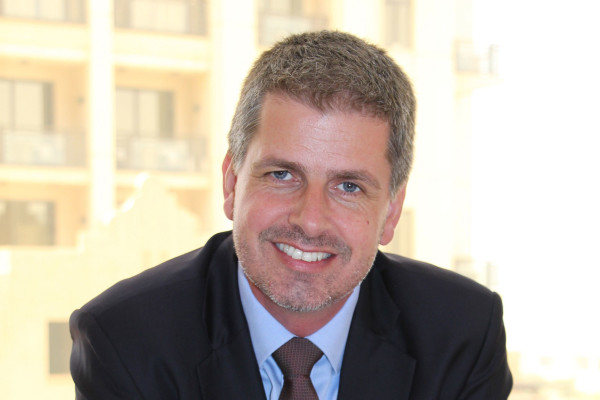 Red Hat has announced its participation at GITEX 2015, taking place on 18th to 22nd October 2015, where it will demonstrate its open hybrid cloud technologies for bare metal, virtualisation, private cloud and public cloud deployments.
As part of their participation at the event, Red Hat will also be offering trade visitors and media the chance to speak with Lee Miles, the company's General Manager for Middle East and Africa, to learn more about the technologies it will be showcasing at GITEX.
A key focus for the company this year will be the Internet of Things, a trend that is gaining momentum as evidenced by a recent Red Hat survey which found that 70 percent of organisations intend to embrace this in the next five years The company will also address the growing Bring Your Own Device (BYOD) trend in the region by highlighting its recently launched Red Hat Mobile Application Platform.
The move towards IoT is a natural evolution for Red Hat as Red Hat Enterprise Linux already provides a powerful and effective platform for developing smart device networks, server-at-the-edge deployments and many other IoT implementations. IoT requires datacenter functionality to be moved to the network edge, which makes products such as Red Hat JBoss Fuse / Red Hat JBoss A-MQ, Red Hat JBoss BRMS, and Red Hat JBoss BPM Suite attractive options for integration, policy development and enforcement, and process management respectively.
As with previous editions, hybrid cloud remains a focal point for Red Hat at GITEX. The company will highlight the cornerstones of its Infrastructure-as-a-Service (IaaS) solutions portfolio, including Red Hat Enterprise Linux OpenStack Platform, Red Hat CloudForms, and Red Hat Ceph Storage. For organizations looking to efficiently develop, deploy and run applications in hybrid cloud environments, Red Hat will showcase its Platform-as-a-Service (PaaS) portfolio consisting of OpenShift by Red Hat, Red Hat JBoss Developer Studio, and Red Hat JBoss Enterprise Application Platform.
The company will be also be showcasing Red Hat Access Insights, the industry's only operations analytics service backed by Red Hat's experienced support and knowledgebase, which was unveiled at Red Hat Summit 2015.