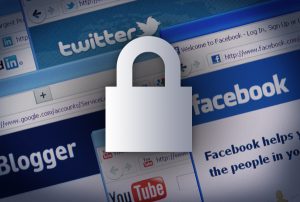 The research team at Khalifa University led by Assistant Professor of Computing Science Dr. Talal Rahwan is providing insights into the challenges of monitoring social networks for security.
Fitness app Strava recently made headlines when it became known that by posting a map of its users' activity, it had unknowingly revealed the locations and routines of military bases and personnel. The incident highlights the security concerns in the social and digital media age.
Titled 'Hiding individuals and communities in a social network', the team's paper expressed how criminals and terrorist groups could still dodge detection by authorities on social media by creating fake relationships that dupe network-analysis tools.
Dr. Rahwan said, "We were investigating how people manage their connections to evade such network-analysis tools. By addressing this research question, counter-terrorism units and law-enforcement agencies may better understand how criminals and terrorist groups escape detection."
Increasingly social medial platforms such as Facebook, Twitter, YouTube, Snapchat, and Skype are used as evidence in court cases and intelligence reports, linking them as the preferred channels of recruitment, communication, and fund-raising terrorist and criminal groups around the world, said the report.
The social media giants have tried to solve this problem, relying on algorithms that screen for certain activities and reporting by users, with Twitter alone suspending close to 300,000 accounts for promoting extremism in the first half of 2017. However, Dr. Rahwan's research has revealed that vulnerabilities continue to remain.
"Our research demonstrates the fragility of the popular 'node centrality' analysis, which is used by security agencies to highlight leaders in a social network. We also show the tremendous power of fake connections, which can be easily created by criminals and terrorists. This particular finding highlights the potential risk of accepting a friendship request from a complete stranger, which is especially alarming since an estimated 55 percent of people accept friendship requests from strangers, and some of those requests may have malicious intent," he shared.
According to the report, in response to his research's findings, Dr. Rahwan and his team will be working to plug the identified security gaps.
"Our future research will focus on developing algorithms that can detect evasion efforts, e.g., by detecting fake connections created solely to deceive network-analysis tools," he added.
Dr. Rahwan's project integrates Khalifa University's research specialisations of cybersecurity and data science. According to the university, the objective is to utilise data mining to develop efficient algorithms to achieve optimised cybersecurity in support of the UAE's goals of safety, sustainability and prosperity.