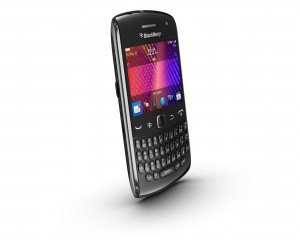 Research In Motion (RIM) today announced that the BlackBerry Curve 9360 is now available in the UAE from authorised partners.
Sandeep Saihgal, MD for RIM Middle East, said, "The new BlackBerry Curve 9360 is a stunning, easy-to-use smartphone that will appeal to customers who want to stay socially connected. The Curve family of smartphones has been a real hit in the UAE and we expect the new BlackBerry Curve 9360, with its significant performance enhancements and all the benefits of the new BlackBerry 7 OS, to be well received by new customers as well as existing BlackBerry Curve users looking to upgrade."
According to RIM, the new BlackBerry Curve is ergonomically designed with a comfortable and iconic keyboard for fast, accurate typing and an optical trackpad for easy, one-handed navigation. GPS and Wi-Fi support are also included, as well as a 5MP camera with flash and video recording so that memories can be captured and instantly shared on social networks, the company said. The microSD/SDHC slot supports up to 32 GB memory cards for additional media storage, it was reported.
In addition to supporting the new BlackBerry 7 OS, the BlackBerry Curve 9360 smartphone features a range of powerful hardware enhancements including an upgraded processor and display, more memory, and built-in support for NFC (Near Field Communications), a new technology that is enabling many exciting capabilities, including the ability to pair accessories or read SmartPoster tags with a simple tap of the smartphone, representatives said.
According to BlackBerry, the new OS introduces a next generation BlackBerry browser which combines the dramatically improved performance of the advanced WebKit browser engine with the hardware enhancements in the new BlackBerry Curve 9360 smartphone to deliver a significantly faster, more fluid web browsing experience. Additional enhancements to this next generation BlackBerry browser have also enabled smoother navigation and optimised HTML5 performance for incredible gaming and video experiences.
The latest release of BlackBerry Messenger is pre-loaded and now extends the real time BBM experience to a range of other apps, allowing users to easily interact with each other from within the 'BBM connected' app, the company said.
The updated Social Feeds (2.0) app has been extended to capture updates from media and favorites all in one consolidated view. The new facebook for BlackBerry smartphones (2.0) app introduces features like facebook chat and BBM integration that makes it easier for users to connect with their facebook friends in real time utilising push notifications, it was said. Twitter for BlackBerry smartphones also delivers a deeply integrated experience including use of real time push notifications and Social Feeds integration, the company concluded.