Rittal, a manufacturer of IT racks and data centre solutions, is showcasing its 'New generation smart systems for IT infrastructure and data centre with physical security' at this year's GITEX Technology Week.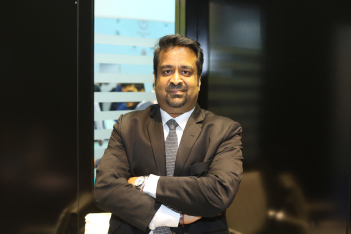 According to the company, it is also highlighting its smart scalable modular architecture solutions for SMEs and large enterprise businesses, which includes Network Enclosure TE 8000, Datacentre-in-a-Box tailored products, the TS-IT frame and its variants with the in-rack cooling solution, outdoor IT racks, and a variety of cooling solutions and Rittal DCIM software.
"Our participation at this year's show is very different from previous years, because previously we focused on the physical infrastructure of data centres," said Rajesh Rajan, Sales Manager, IT Infrastructure, Rittal Middle East. "This year we are showcasing both physical infrastructure and physical security for data centres."
Rajan noted that currently, organisations in the market are increasingly becoming critical when it comes to the physical security of their data centres. "Data centres are crucial to the operations of today's businesses. Therefore, as much as possible, they have to be protected from any natural or man-made disasters. That's why we believe that it is pertinent that we showcase our offerings in this space. When talking about physical security, people often think that it's just about CCTV or any kind of surveillance. But they also have to think about the security of the data centre itself. In this regard, we can offer them the physical enclosure or cabinets. To cater for this, we have our Micro Data Centre and IT Security Room offerings."
Rittal highlighted that it also aims to reiterate its commitment to customer growth through the show by focusing on the needs of small and medium sized entities as well on their journey to meet the industry demands. "We have always regarded GITEX to be one of the best platforms for us to engage with our partners to get any feedback or recommendations from them as to how we can further enhance our offerings. In addition, it is a great opportunity for us to peak to current and potential customers," said Rajan.