The Ministry of Justice (MOJ) of the Kingdom of Saudi Arabia has signed a strategic deal with Nexthink at GITEX, to implement its IT analytics solution to improve IT visibility and security.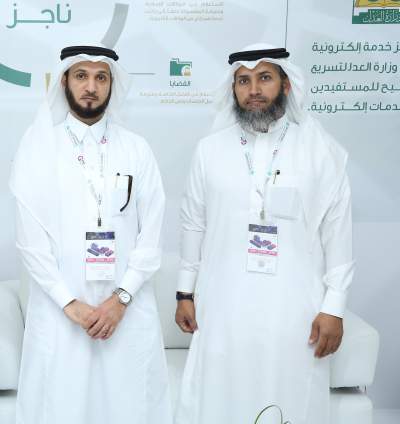 MOJ Kingdom of Saudi Arabia serves the legal needs of the country through its vast network of offices with over 30,000 endpoints (employees) throughout the Kingdom. The Ministry is continually working on ways to ensure the delivery of critical services and has been at the forefront of IT and technology adoption. It has also been chosen amongst the first ministries to implement the country's Vision 2030.
"The Ministry of Justice has a tradition of showcasing new technology, and the IT analytics solution from Nexthink allows us to maintain the highest standards," said Majed Othman AL Othman, General Manager of the IT Department at the Ministry of Justice, KSA. "We now have real-time visibility from the end-user perspective to monitor our entire IT infrastructure and ensure a secure and stable environment."
According to the Ministry, the work it does requires both real-time and highly secure IT operations. Even with existing backend monitoring tools, it faces critical challenges in key areas such as network and bandwidth issues, malware, and the likes without a clear visibility on the impact of these problems. With Nexthink, the MOJ believes that it can attain advanced IT analytics, enabling it to strengthen security compliance and make better business decisions.
Nexthink underlined that the partnership will enable them to provide MOJ with real-time visibility to help future-proof its IT infrastructure and endpoints; ensuring that the Ministry's environment is both security compliant as well as resilient, to better meet the needs of the population and support future growth.
"We understands the critical and highly sensitive nature of the Ministry of Justice's work and has thus developed its solution to meet these specific requirements," said Yousif Hassan, Regional Sales Manager, Nexthink. "We are proud to support the Ministry in this very important project and work together to achieve the Kingdom's Vision 2030."