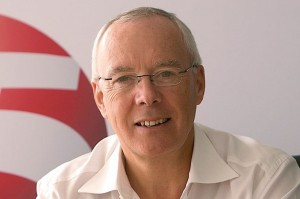 Riverbed Technology has announced enhancements to its software and virtual application delivery controller (ADC) product family, Stingray. These enhancements allow Middle East enterprises and cloud operators to extend the benefits of the ADC with the integration of its Aptimizer web content optimisation (WCO) solution. Included in the announcement are the release of Stingray Traffic Manager 9.0, the industry's only ADC with comprehensive WCO capability, and new Stingray Aptimizer models that can be deployed with any ADC to improve performance without changes to the application server or users' browsers. Riverbed is redefining the role of the ADC from focusing primarily on load balancing and offload to also delivering the accelerated user experience, scalable cloud utilisation, and reliability expected from web and cloud-based applications.
Over the past 10 years, Web applications have become commonplace in the enterprise as well as mainstream for consumers through e-commerce, news, and social media integration. But over that same time, the average web page has grown over 4x to over 1MBand has grown 3x in the number of objects on a single page, to 85. This growth has been accompanied by an increase in the complexity of pages, resulting in a slow experience that can cause customers to disengage with an application.  This complexity, combined with an explosion in the variety of browsing devices, including iPhones, Android devices and iPads, demand innovative new technologies to ensure the best possible performance for end users in the enterprise and on the Internet.
Riverbed now delivers comprehensive WCO on the Stingray Traffic Manager or as a standalone technology that drops-in to existing ADC environments, such as F5, Citrix, and Cisco, without changes to the application server or users browsers. With Stingray 9.0, enterprises and cloud operators in the region can now benefit from this high performance experience, enabling them to run in any physical, virtual or cloud environment and to scale their infrastructure on-demand. In addition, end users can access web applications up to four times faster while using up to 30% less bandwidth.By utilising Stingray Traffic Manager with integrated WCO capabilities, enterprises' developers can focus on strategic projects by offloading work such as testing for every mobile platform, resizing images, and optimising script load times.  To support application development, end user training and proof of concept projects, Riverbed is introducing the Stingray Developer Edition, which allows application and operations professionals to download Stingray software at no cost for developers' use. This new model allows developers to focus on new features that directly impact revenue growth and customer satisfaction, as opposed to time consuming tasks like optimising for performance.
"Stingray is the only ADC that comprehensively addresses the complete application performance challenge.  Stingray 9.0 is a new breed of ADC – focused on performance and specifically designed for private and public cloud environments," said Paul Sherry, Regional Director Middle East & North Africa, Riverbed.
Stingray Traffic Manager 9.0 and the new Stingray Aptimizer models are expected to be generally available in Q2 2012.