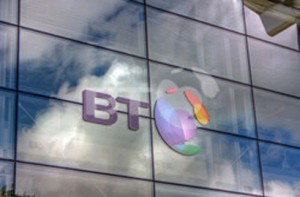 BT today launched Assure Analytics – a new security data analysis service which helps organisations collect, arrange and evaluate big data sets, presenting them in visually insightful ways that can improve decision-making. It enables businesses to make informed, split-second decisions and develop effective long-term policies to govern their use of resources and response to potential risks and security threats across their infrastructure and operations.
Wael El Kabbany, managing director, BT Middle East and North Africa, said: said: "BT Assure Analytics is a real game changer which will allow businesses in the Middle East to visualise their complex 'Big Data' as well as the diverse security threat spectrum of data and voice events. It gives organisations fresh and unique clarity and allows them to rethink the risk they face in defending against new and sophisticated cyber threats."
The service, which instantly fuses together structured and unstructured data from any number of sources – such as emails, reporting systems, databases and internet news feeds – brings the information to life for businesses through insightful imagery and mapping which highlights potential patterns, threats, interdependencies and outcomes across their organisation.
BT is already using Assure Analytics in its battle to protect the UK telecoms network from copper theft. The service is helping the company analyse crime statistics, fault reporting and geographical information – highlighting patterns and theft hotspots to inform its prevention and response policies. It also has the potential to be connected into the company's 'Rabit' tool, which gives BT and the Police an early warning of cable thefts in progress.
According to Richard Villars, vice president for Datacentre and Cloud research at IDC, "Organisations are facing an explosion in data generation and use, and they need to detect patterns or find answers faster than ever before to drive business and detect risks.
Solutions like BT Assure Analytics provide organisations with access to tools and skills that were once too complex and inaccessible for use outside BT's own facilities.  BT's new technology transfer model makes it easier for customers to focus on improving security and business value, while BT focuses on technology adoption and operational efficiency."
BT Assure Analytics uses the Cisco UC Gateway Services API via SecureLogix, which has integrated its voice policy and security applications with Cisco voice gateways. By building on the SecureLogix and Cisco tools, the service is able to access data and voice, whether SIP or TDM-based, in order to provide security services integrated on one platform, the Cisco ISR G2.