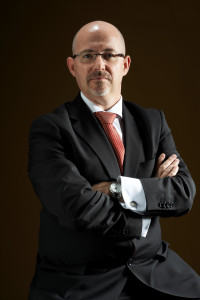 Swiss structured cabling specialist R&M has warned Middle East organisations against premature investments as long as standards are not defined and components are not fully developed.
The vendor's comments came as it announced an active contribution to the research and development of the 40GBASE-T data centre cabling standard. R&M said that the development of new technologies such as the new standard was certainly exciting, though it urged caution to any organisations looking to invest in futuristic technology too early on, as regional businesses can often do.
"In all data centre implementations, future-proofing is a key requisite, and network managers are right to invest in technologies that will yield strong ROI," said Jean-Pierre Labry, Executive Vice-President, R&M Middle East, Turkey and Africa.
"But they must also be wary of vendors who promise 'future solutions' which are out of line with industry standards. The longest service life for cabling will be attained with the best solutions currently available."
Most data centres currently use the 10GBASE-T cabling standard, which was defined for general applications, according to R&M. But the 40GBASE-T standard that R&M has contributed to is directly intended for use in data centres, Labry said. He added that, because the standard is being developed properly, it is one that organisations should think about seriously.
"Its economic potential is simply too significant judging from current R&M market observations and experience with millions of installations for its own high-end Cat. 6A and fibre optic solutions," he said.
That said, Labry admitted that many questions remain unanswered in the standardisation process for 40GBASE-T. Issues such as the choice of cable and frequency ranges still need to be ironed out, he said. Indeed, the IEEE (Institute of Electrical and Electronics Engineers) standardisation body has not even specified a number of parameters, despite hoping to publish the standard by 2016.
Even when the new standard does come out, Labry said that the connection and cabling technology will be extremely complex. Only solutions that are truly technically mature and inherently consistent and compatible should be marketed, he said.