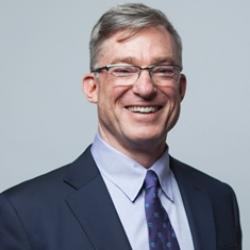 Rockwell Automation has rejected Emerson Electric's third attempt to acquire the firm. The company's board of directors unanimously rebuffed the proposed merger and said the increased offer of $29 billion doesn't outweigh the risks bringing together the factory-robot specialists, according to a Bloomberg report.
Rockwell CEO Blake D. Moret said in a statement, "Emerson's proposal undervalues Rockwell Automation and its prospects for continued growth and value creation, presents significant long-term risk for Rockwell Automation's shareowners, and would create a company that is not well-positioned to compete successfully in the evolving market."
According to Moret, "Bigger is not always better for driving growth and value creation."
He went on to say that while Emerson might see the proposed acquisition as necessary to enhance the firm's growth, earning potential and build on its industrial automation and information market capabilities, "Rockwell does not."
"We have the talent, the technology, the culture and the resources necessary to continue raising the bar, exceeding our customers' expectations and creating superior value for Rockwell Automation shareowners."
Sawyer Rice, an analyst with Morgan Stanley, speaking to Bloomberg, said that the move most probably marks the end of the talks between the companies after Rockwell rejected Emerson's two previous take-over proposals.
Rockwell, which has attempted to move into the process automation area in which Emerson has a stronghold, has maintained that it is better off alone with its successful Logix product that gives customers a single software platform to build on instead of learning multiple ones, Bloomberg reported.
Last week, in Emerson CEO David Farr's letter to Blake Moret, Rockwell automation CEO, he had written, "The industrial logic for this combination is clear. By leveraging the key technology platforms that are the strengths of Emerson and Rockwell, we can create an industry leader with unmatched capabilities that integrates all aspects of the automation system for a global customer base."
Emerson is seeking to strengthen its offerings by adding the leading supplier of software and controls for assembly-line operations. The software that Rockwell makes to run factory robots and other equipment would add to Emerson's automation business, which is geared more to the oil-and-gas industry, according to the Bloomberg report.