The Dubai Roads and Transport Authority (RTA) has announced support for the Dirham Khair initiative; one of the seven initiatives under the RTA Foundation in support of the 2017 Year of Giving.
The initiative, launched by RTA, now offers voluntary donations to the cha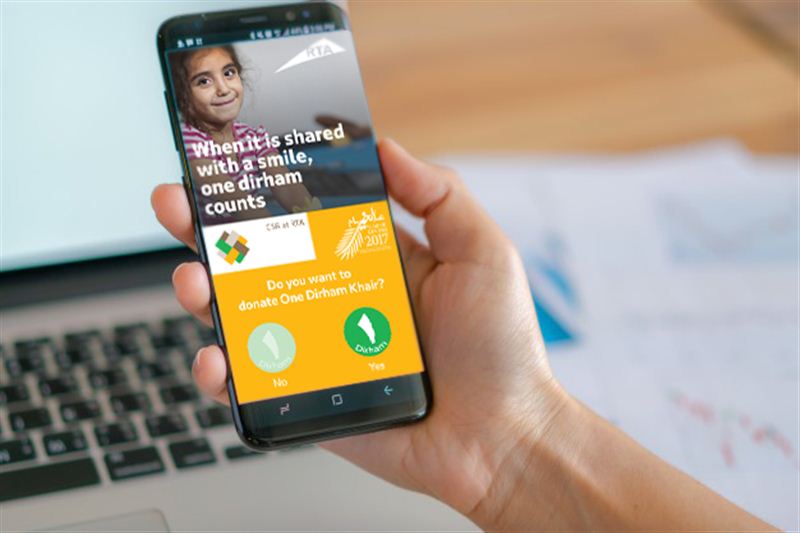 rity through the 'RTA App' and 'Drivers & Vehicles App,' where users can make donations when processing transactions relating to renewing vehicles/licenses or paying fines.
"A web page in both apps has been dedicated to Dirham Khair initiative in Arabic and English," explained Yousef Al Reda, CEO of RTA's Corporate Administrative Support Services Sector. "Customers have the option to donate AED 1 (one dirham) upon the completion of a transaction, especially upon renewing vehicles/licenses, or paying fines."
He added, "The proceeds of Dirham Khair initiative will go to support and improve means of transport in developing countries lacking these services. It is one of the objectives of RTA Foundation, which supports cultural, educational, volunteering and charitable works in transport systems. Providing a tool for donating Dirham Khair through 'RTA App' and 'Drivers & Vehicles App' will facilitate the procedure for those who wish to support such charitable activities; a strategic objective of RTA.
"The channel also supports the UAE's initiative designating 2017 as the Year of Giving, and makes the vision & policy of our leaders a reality on the ground," concluded Al Reda.