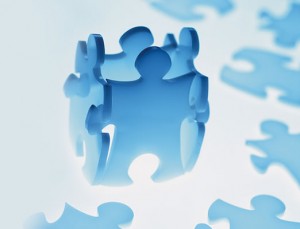 SAAED for traffic systems – the master developer and operator for Emirates Vehicle Gate has announced that Eng. Ibrahim Ramel, SAAED CEO and, Samer Abu Ltaif, Microsoft General Manager announced during GITEX their joint cooperation to provide a regulatory framework and facilitate collaboration between the two entities regarding Emirates Vehicle Gate(EVG).
SAAED for Traffic Systems was founded in July 2008 as the first private company for traffic systems accident management in the UAE. SAAED now is the UAE's leading provider of services and IT solutions for traffic accident management, automotive management solutions, and intelligent traffic systems. SAAED vision is to create ideas of sustainable economic nature in different strategic fields supporting the development of local manpower and providing models of investments and specialised security and traffic services based on high quality and international standards, representatives said.
SAAED's new data centre and disaster recovery facility will support the first phase of one of the most important projects in the region, which is being piloted in the UAE, sources said.  Emirates Vehicle Gate (EVG) is a unique e-government portal that will provide a complete range of services for vehicles and traffic.  Fast reliable access to information such as vehicle, owner and driver history, insurance company details, and availability of repair facilities will help reducing the impact of traffic incidents cost-effectively.
SAAED has chosen Microsoft backend operating systems and data base to use in the EVG, in return Microsoft promises to give full support for this important government project. "SAAED is committed to providing the most superior and intelligent business options currently available. We were looking for leading technologies to strengthen our data base and operating systems to deliver a diverse choice of reliable technology-aided solutions to our valued customers that is why we have selected Microsoft systems to be integrated with ours,"says Brigadier General Hussain  Al Harthi, director of Traffic and Patrol, Abu Dhabi Police, Chairman of Saaed for traffic systems. He also added," We appreciate and thank those who had a role directly or indirectly from government agencies and semi-government and the private sector for their efforts to make the new project a successful story "
"We are very excited about this partnership with Saaed for Traffic Systems and look forward to supporting them on their Emirates Vehicle Gate initiative," said Samer Abu-Ltaif, GM , Microsoft Gulf. "Microsoft is keen to support the Abu Dhabi government in its efforts that will enrich lives and help the community become a safer place. We are also very proud to be involved in a project that leverages the latest state of art technologies from Microsoft and that is vital to the government's vision for Abu Dhabi 2030. We are definitely committed and excited in supporting this great vision," he continued.