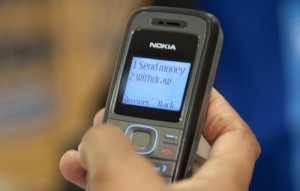 Safaricom expects to increase its data market share in Africa after reporting an increase in both voice and data revenue for its latest fiscal year.
For the ended March 31, after-tax profit jumped 39 percent year over year to 17.5 billion Kenyan shillings ($205 million).
Safaricom is Kenya's largest mobile services provider but has faced stiff competition in the voice market from Orange, Yu and Airtel, while Access Kenya leads in terms of enterprise customers, a position that Safaricom wants to change.
"Fixed data revenue came in at Sh2.1 billion which is a 54 percent increase from Sh1.37 billion last year and mobile date came in at 6.3 billion which is a 21 percent increase from Sh5.22 billion last year," said John Tombleson, Safaricom CFO.
Dimension Data, part of NTT DoCoMo. recently announced its intention to acquire Access Kenya, the largest corporate ISP in Kenya, threatening Safaricom's position in the data market. Dimension Data has another office in Kenya offering Integrated IT solutions and also owns Internet Solutions, a corporate ISP. The deal will see a merger in all operations.
While Safaricom acknowledges that Access Kenya holds a better share in the enterprise market, it does not expect its strategy in the data market to be affected by the consolidation of Dimension Data business in Kenya through the merger.
"This is not the first time that a big player is coming to the market; we remain very focused in our strategy and our business is not only about enterprise, we will continue to offer other integrated solutions," said Bob Collymore, Safaricom CEO.
Safaricom's Mpesa has been one of the more successful mobile money services globally and this year, revenue from the service continued to increase. Safaricom is 40 percent owned by Britain's Vodafone, and the Mpesa technology is owned by the British firm.
"Mpesa continues to be a major revenue driver contributing Sh21.8 billion, 18 percent of total revenue, up from Sh16.8 billion reported last year; in line with our growth strategy to make Mpesa services accessible to all our customers, we expanded our agent footprint by 66 percent and closed the year with 65,547 agents up from 39,401 agents in the previous year," Collymore said.
One of the challenges with Mpesa is transaction delay, caused by network outages due to fiber optic cuts and network outages from server hosts in Europe. Since taking over two years ago, Collymore promised to host the Mpesa platform locally but that is yet to happen.
"The contract was awarded to Huawei, the service will be hosted in Kenya with multiple redundancies in four different locations," added Collymore.
One of the areas that Safaricom has failed to deliver on is their cloud platform, in which they invested $20 million. It remains underutilised due to poor architecture.