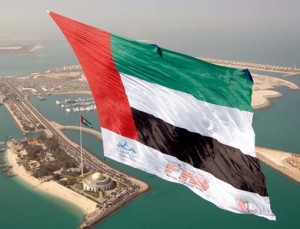 Sage Software, the supplier of Enterprise Resource Planning (ERP), Customer Relationship Management (CRM) and Human Resource Management (HRM) Solutions to medium and large organisations, has named ADAM IT Solutions as its newest partner for the UAE, the companies announced.
Under the partnership agreement, ADAM IT Solutions will be handling key solutions like Sage CRM and Accpac ERP and will particularly target SMEs and larger enterprises across all industry segments. The new alliance, which will also include a role in software development, is expected to help address the demand for more automation among SMEs in the region, the companies said.
ADAM IT Solutions is looking to leverage Sage's diverse portfolio of ERP and CRM solutions across key markets in the UAE, representatives said.
Both parties are expected to gain advantageously over the newly signed partnership, with ADAM IT Solutions becoming more technically competent with its alignment to a leading global IT brand while Sage is expected to increase its client base and improve ROI, sources explained.
Sage's integrated suite of ERP and CRM solutions have been developed to help SME's in the Middle East and the UAE in particular; leveraging on technology use and maximising the return of enterprise system investment, Sage said. Utilising Sage offers key features like software delivering functionality, cost of ownership, ease of use and the promotion of service excellence in today's global market.
"Our partnership with Sage reflects our continued confidence and trust towards its line of strategic CRM and Accpac ERP solutions. We can personally vouch for these products as we are one of the many satisfied customers of Sage," said M Naveed Ul Haq, GM, ADAM IT Solutions. "We are proud to have aligned ourselves with an industry leader like Sage and we expect this partnership to play a key role in our commitment to develop superior technologies in the UAE. With Sage as our partner, we now have the advantage of offering a comprehensive portfolio of services and solutions that can meet the automation demands of SMEs and larger enterprises,"he added.
Sage has reportedly amassed over 6.1 million users from around the world and has identified the Middle East as one of its key markets. The region has already seen an upsurge in the demand for effective and reliable IT solution offerings, with strong preferences towards developed brands and customisation. In line with this, Sage has expressed confidence in consolidating its Middle East leadership by reaching out to local companies and promoting the benefits and advantages of its range of ERP and CRM solutions.
"Our alliance with ADAM IT Solutions complements the importance we have placed on our partners and the role they play in meeting customer demands and requirements. This move takes us one step closer to our goal of providing ultimate customer satisfaction and our vision to expand our presence in the UAE and the rest of the Middle East region. This partnership will help us strengthen our customer base in the region and also allow us the opportunity to tap into newer markets and segments," concluded Reggie Fernandes, director – gulf operations, Sage Software Middle East.