Saif Al Ghurair Real Estate Group, a division of UAE-based Al Ghurair Group, has announced the successful implementation of SAP's SuccessFactors solution and ECC payroll system.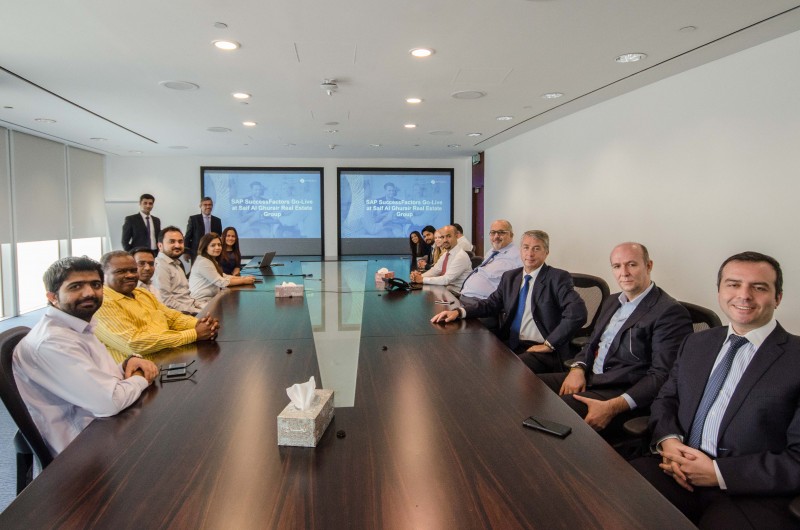 Al Ghurair Group's real estate arm owns a large portfolio of land and buildings in the UAE, with its flagship property – the BurJuman Centre in Bur Dubai, ranking as one of the Emirate's best known and most prestigious mixed-use developments.
Prior to the SAP project, Saif Al Ghurair Real Estate Group's HR department was dependant on legacy systems and manual processes.
"In order to run each month's payroll, there were many stages of manual input. This resulted in inefficient and time consuming processes. In addition our performance assessment process was also manual and required significant follow up to ensure it was done," said Robert Brett, chief executive officer, Al Ghurair Real Estate. "We decided that we needed a system that was workflow managed, very efficient, and aligned with the relevant policies. These were the key premises in moving away from our previous system."
The company opted to implement three of SAP's SuccessFactors modules. "Employee Central enables core data to be integrated with talent and business processes for better insight, strategic decision making, and, ultimately, better business performance," said Juan Carlos Carracedo, consulting manager, Seidor Middle East and North Africa. "Performance and Goal Management allows the team to create specific goals with route maps and evaluation patterns that can be monitored by executives in real-time. It also gives employees access to reward incentives, performance appraisals and meaningful feedback. Finally, the Compensation module enables managers to set new salaries and benefits based on performance reviews, automatic calculations and manual adjustments."
"It was a very easy selection in choosing Seidor to implement the solution, as it was the only partner to have implemented the payroll system," said Lamiaa Bauchet, HR director, Saif Al Ghurair Real Estate Group. "We have almost 400 employees, and this has been the largest – and most complex – module in our transformation, so it was crucial that this was executed successfully during the implementation process."
The project, which began in August 2017, was successfully rolled out in March this year, and the Group is now seeking to add recruitment enhancements to its workflow before the year is out.
"As we grow as a business, we need to enhance the speed at which we can find and process successful candidates by inputting the relevant information into the workflow system," said Brett. "This will drive efficiencies and prevent potential colleagues from being lost in a system for 2 to 3 weeks, as the process will be automated and will notify those concerned in the recruitment process in good time."