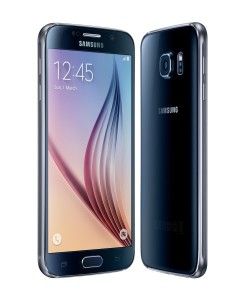 The Galaxy S6 and Galaxy S6 edge were introduced to the region by Samsung Electronics at the World Tour event held in Dubai last evening. Dubai is the first city globally to host the Samsung World Tour, which will see the launch of the new flagships in different cities around the world.
The Samsung Galaxy S6 and Galaxy S6 edge seamlessly blend premium materials with the most advanced Samsung technology to offer users an unmatched mobile experience, said the company.
"When consumers see the Samsung Galaxy S6 and the Galaxy S6 edge, they'll see the future of mobility. Both are dynamic new additions to Samsung's portfolio, but they are also powerful performers and intuitive devices that make sharing, exploring and creating more enjoyable and enriching than ever before," said Hayssam Yassine, Head of Telecommunications Group, Samsung Gulf Electronics. "As the next generation in our Galaxy line, the S6 and the S6 edge are designed to help our customers go beyond convention and create meaningful experiences from the palms of their hands."
The Galaxy S6 edge features the world's first curved display on both sides. Its glass body, made from Corning Gorilla Glass 4, is available in an array of colorful jewel tones, including White Pearl, Black Sapphire, Gold Platinum, Blue Topaz and Green Emerald.
The Galaxy S6 and Galaxy S6 edge are equipped with a bright and fast front and rear camera. The F1.9 lenses and high resolution sensors on both front (5MP) and rear (16MP) cameras enhance the image quality in a smartphone, even in the dark. In addition, Auto Real-time High Dynamic Range (HDR), Smart Optical Image Stabilization (OIS) and IR Detect White Balance provide advanced light sensitivities and crisp camera solutions. Furthermore, a new 'Quick Launch' feature give users fast, direct access to the camera from any screen in just 0.7 seconds by simply double clicking the home key button.
 With fully embedded WPC and PMA certified wireless charging technology, the Galaxy S6 and Galaxy S6 edge are setting a new industry standard for universal wireless charging, said the company. The devices work with any wireless pad available in the market that supports WPC and PMA standards. They also sport incredibly fast wired charging, providing about 4 hours of usage after only 10 minutes of charging.
The thin (6.8 mm/7.0mm edge) and lightweight (138g /132g edge) Galaxy S6 and Galaxy S6 Edge features 14nm mobile processor with 64-bit platform, new LPDDR4 memory system and UFS 2.0 flash memory. In addition, the 5.1-inch Quad HD Super AMOLED screen offers users the highest pixel density of 577ppi.
Both devices are built on the upgraded Samsung KNOX, end-to-end secure mobile platform, offering defense-grade features for real-time protection from potential malicious attacks. They are also ready for immediate enterprise adoption, with market leading MDMs and KNOX enhancements enabled at launch to simplify and improve mobile device management. With an enhanced touch-type fingerprint scanner, it also provides quick authentication and saves encrypted data in secure device storage.
The Samsung Galaxy S6 is currently available for pre-order in four models. The Galaxy S6 32GB retails at AED 2,599 and the Galaxy S6 64GB retails at AED 2,899. The Galaxy S6 Duos 32GB retails at AED 2,699 and the Galaxy S6 Duos 64GB retails at AED 2,999.
The Samsung Galaxy S6 edge is currently available in three models. The Samsung Galaxy S6 edge 32GB retails at AED 3,099. The Galaxy S6 edge 64GB retails at AED 3,399, and the Galaxy S6 edge 128GB retails at AED 3,799.