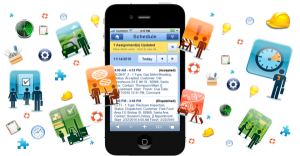 IT management firm ManageEngine has partnered Samsung in a bid to provide control and security for enterprise mobile devices.
The company's Desktop Central solution now supports Samsung KNOX, a multi-layered security technology.
By partnering with Samsung to support KNOX, it bolsters the company's desktop and mobile device management (MDM) software with mobile device management capabilities that let IT personnel secure Samsung devices without invading user privacy.
Samsung has developed the KNOX platform to provide a security solution for enterprise Samsung mobile devices.
Mathivanan Venkatachalam, Director of Product Management, ManageEngine, said in 2013 that the company had partnered with Samsung to support SAFE devices.
"Now we're adding KNOX capability to elevate that partnership one step further," he said. "This enhanced security feature helps IT teams exercise precise control over the corporate data accessed by employees.
"And it provides flexible mobile device management operations without compromising on data security."
Desktop Central lets IT teams centralise the management of desktop and mobile devices in a single dashboard.
The software's mobile device management features include device enrolment, profile management, applications management, security management, and support for the KNOX container, which separates business and personal use of a mobile device.
With KNOX compatibility, Desktop Central MDM now performs security commands for the container such as lock, unlock and reset password.
It also supports automatic container activation on the device, enforces container passcode, configures corporate email in the container and allows silent adding, removing, updating and restricting apps in the container.
Prices start at $150 for 10 mobile devices annually.
The free edition of Desktop Central manages up to 25 computers and 5 mobile devices. A free trial version is available to download.