Samsung Gulf Electronics has announced that its Samsung Pay users in the UAE can now use the application to complete online transactions to mark the first anniversary of its flagship mobile payments service.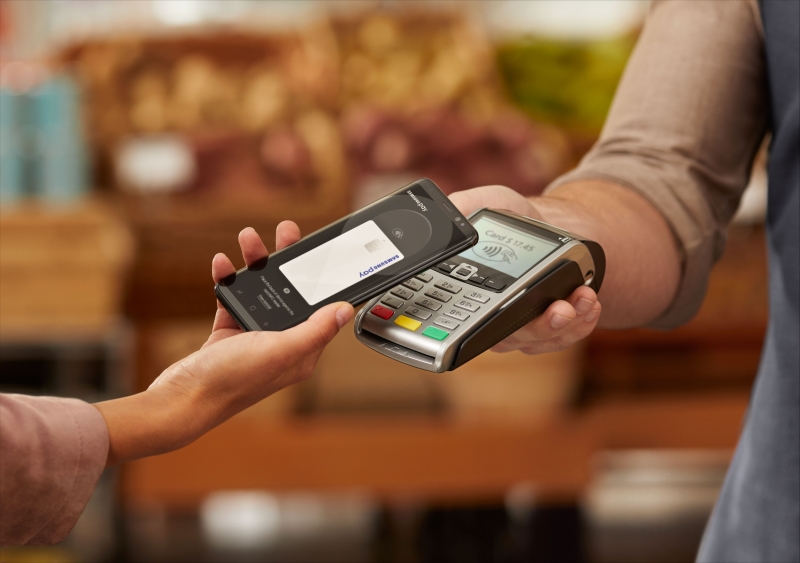 The UAE is the first country in the Middle East where this latest feature of the flagship mobile payments service has been enabled, following successful launches in the US, Russia and Singapore.
Samsung Pay has entered the world of eCommerce through the CCAvenue payment gateway in tandem with Mashreq Bank.
The service is compatible with all major operating systems and browsers (both desktop and mobile) as well as through mobile apps, making it easy to use Samsung Pay from virtually any desktop, tablet, or mobile browsers. The service can now be used to pay for an even larger variety of goods and services than before, with previous benefits now also applicable for online shopping.
"We are delighted to announce this new feature to the Samsung Pay service, which will enable USERS to use their mobile wallet for even more transactions moving forward. We are proud to have both simplified online purchases for our users and to have given them extra peace of mind with the additional security that Samsung Pay provides," said Mohammad Gharaibeh, head of Enterprise, Mobile Business at Samsung Gulf Electronics.
Samsung Pay could be enabled on the desktop or mobile device by selecting Samsung Pay from the payment options, and enter one's Samsung account number and clicking 'Request to Pay'. The user will receive a notification on their Samsung Pay-enabled device, through which they can select their bank card of choice and authorize the transaction using their PIN or iris/fingerprint scanning, a statement said.
On a mobile device, simply select Samsung Pay as the payment method on the mobile browser or in-app payment screen. Samsung Pay will verify the retailer automatically, then one can select their bank card of choice and authorise the transaction with the same easy, one-step process, it added.
Samsung Pay users who have eligible devices would have to install or upgrade their existing Samsung Pay app to get this feature enabled. Users would require to add a bank card from supported banks.
In the UAE, Samsung Pay is currently available for the Galaxy S9 and Galaxy S9+, Galaxy Note 8, Galaxy S8 and Galaxy S8+, Galaxy S7 and Galaxy S7 Edge, Galaxy S6 Edge+, Note 5, Galaxy A5 and Galaxy A7 (2016) and Galaxy A Series (2017). Samsung Pay is also available for the Gear S3.