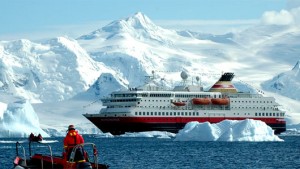 As part of Dubai Shopping Festival 2013, SanDisk has offered buyers of its high-performance products the chance to win a 10-day boat cruise to the Antarctic.
The competition is related to the SanDisk Ultra, Extreme and Extreme Pro products, all of which are available to purchase at a number of retailers across Dubai. The grand prize, which is valid for two people, is valued at Dh70,000, SanDisk said.
"This has been an exciting year for SanDisk in the region and we look forward to awarding one of our loyal customers with an extreme trip to the Antarctic. DSF is a major catalyst for Dubai and SanDisk," said Tareq Husseini, Regional Sales Director for the Middle East and Africa, SanDisk. "The support of retailers in the UAE has been phenomenal and we look forward to positive growth as Dubai becomes a shopping gateway for the world."
When buyers purchase one of the competition-aligned products, they will be given a coupon containing a unique code, SanDisk said. To enter the competition, buyers simply need to SMS the code to 5194, after which they will be sent a confirmation message saying that they have been entered into the draw.
Along with the Antarctic cruise, SanDisk is also offering 32 daily prizes of shopping vouchers worth Dh1,000 each. The 32 daily winners will be announced at the end of the shopping festival on February, while the grand prize winner will be announced on February 17, giving buyers extra time to enter themselves into the draw.
SanDisk is not the only brand to offer grand prizes to buyers during DSF, which often sees fierce competition among companies to lure customers. Over four million people attended last year's edition of the festival, spending a total of Dh14.7 billion.