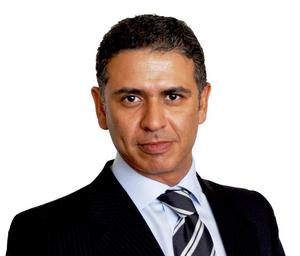 Commenting on Ghairabeh's appointment, Alkharrat said, "The UAE represents a strategic priority for SAP, with businesses across the country seeking to deploy advanced software solutions – including Analytics and Mobility – that will enable them to gain competitive advantage and accelerate their business growth. Drawing on his impressive track-record, Qais will be integral to steering and building on our current success in the region and achieving success with our customers and partners."
Kevin Scott, who was previously the Country Manager for SAP MENA Growth Markets and interim UAE Country Manager, has taken on the role of VP for SAP's High Performance Analytics Appliance (HANA) software business across Europe, Middle East and Africa, it was reported.
In November 2010, SAP MENA announced it would double its resources within the next two years, with the majority of headcount focused on solution delivery. Today, the region hosts more than 2100 qualified consultants and 75+ partners.
The company's work in the region is not all about the bottom line, however.
Last year, the knowledge and vocation-inspiring University Alliance program welcomed seven new members, bumping up the Middle Eastern membership total to 21, strengthening the company's value among government entities and further cementing its 'Employer of Choice' credentials.