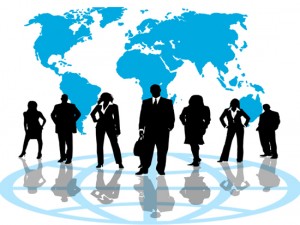 Taking a cue from rivals such as Salesforce.com, SAP announced a partnership under which it will resell and support social media analytics software from NetBase.
NetBase is one of a growing variety of vendors with platforms that ingest large amounts of data from social websites such as Facebook and Twitter, and then analyse it to give companies a sense of what people are saying about their products, strategies and brands.
The move follows Salesforce.com's acquisition earlier this year of Radian6, a NetBase competitor, as well as Oracle's recent US$1.5 billion acquisition of RightNow, which has social-media monitoring software among its offerings.
"SAP could have developed NetBase-like technologies on its own, but partnering with the vendor gets it in the game more quickly," said Byron Banks, VP of information management solution marketing. He declined to address why SAP didn't acquire the company instead, saying it does not discuss its "buy versus partner" strategy publicly.
"The software will be sold as SAP Social Media Analytics starting in January," Banks said. "Pricing is based on user seats and the number of topics a company wants to track," said Lisa Joy Rosner, NetBase's chief marketing officer.
They declined to provide more specific pricing information.
NetBase's cloud-based system has a 30TB database of social media information that gets refreshed on an ongoing basis at the rate of about 90 million posts per day, according to Banks. "Anyone can connect to this system and get access to a year of trend data," said Rosner.
But NetBase's NLP (natural language processing) capabilities are what really set it apart from competitors, according to Rosner. "What we know how to do really well is read language at scale, and with great sophistication. If someone says, 'I love the iPhone, it's cool,' We know that the 'it' refers to the iPhone," she said.
NetBase can also detect degrees of sentiment, she added, "There's a difference between, 'I like the iPhone' and 'I adore the iPhone.'"
SAP has come up with about a dozen potential integration points with its other products, including a number of CRM (customer relationship management) modules and various members of its Business Objects BI (business intelligence) portfolio.
None of those integrations will be available at launch, but customers will have access to a Web-services API (application programming interface) that they can use for immediate projects, it was reported.
SAP is hoping to push the NetBase product to far more than the usual suspects in the marketing department, according to Banks. "Sales people can use it to fine-tune pricing strategies and get closer to customers, while consumer product development groups can improve their planning processes," he said. "What trends in fashion are going to be relevant next spring? If you're going to be doing offshore [production], you need to know now," he added.
"Companies can and should go far beyond simply monitoring social media," Forrester Research analyst Zach Hofer-Shall wrote in a recent report.
One step to take is to push social media data into marketing dashboards, according to him. "For example, one consumer bank created a 'brand health index' that is a combination of the volume and sentiment of online conversation, integrated with its website survey scores and responses to phone surveys," Hofer-Shall wrote.
"Beyond that, companies should try to tie social data to actual customer records, allowing markets to target specific individuals based on discussions they're having on social sites. This approach comes with privacy concerns and limitations around data matching but has proven effective for some large consumer brands," Hofer-Shall wrote.
"Companies such as Fliptop offer services that are supposed to make this process easier," Hofer-Shall added.
But it's important to recognise that social analytics are in their early days, according to Susan Etlinger, an industry analyst with Altimeter Group, which has provided advice to NetBase and several of its competitors.
"This is such a nascent space," she said. "It's nascent and it's also all over the map. It's comprised of a bunch of a different kinds of companies that are being lumped together."
"Radian6, with its social media dashboards, has served as a general archetype," Etlinger added. "But companies like NetBase and Crimson Hexagon have superior text-analytics capabilities," she said.
"NetBase also has a larger archive of social data, giving it an edge over rivals," she said.
As for the SAP-NetBase partnership, "there's a lot of proof-of-concept that needs to be done," Etlinger said. "With Radian6 and Salesforce.com, their structures are not that different. With SAP and NetBase it is a very different kind of tool. It's not only about marketing, it's about product development, supply chain planning, essentially any place in the organisation where social media could provide some perspective."