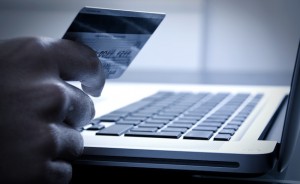 Enterprise software giant SAP has announced plans to acquire e-commerce player hybris in an attempt to further expand its reach into the 'consumer economy'.
It is expected that the deal will close in the third quarter of 2013 and hybris will operate as an independent business unit. The size of the deal has not been disclosed.
Hybris' e-commerce software claims to offer companies a "complete omni-channel commerce platform that incorporates web, mobile, call centre and store solutions".
SAP said that hybris' solutions "provide a single view of customers, products and orders across multiple demand and delivery channels", which is made possible by master data management and unified commerce processes for all channels.
SAP hopes that by combining hybris' commerce platform with its flagship in-memory platform HANA, alongside analytical and cloud applications, with its social software platform Jam, SAP will be able to deliver enhanced customer insight and engagement across all channels.
At SAP's recent customer and partner event in Orlando, there was much discussion around the company's attempts to not just be seen as a company that provides software to businesses, but also one that has reach into its customer's customers. The acquisition of hybris fits with this push towards consumer engagement and will further allow SAP to be both a B2B and B2C player.
"hybris puts SAP on the leading edge of the consumer economy," said Bill McDermott and Jim Hagemann Snabe, co-CEOs, SAP AG.
"With hybris, SAP has made a decisive move to raise the stakes in customer relationship management and define the next generation customer experience."
SAP recently revealed a number of changes to its organisational structure, which resulted in SuccessFactor's founder Lars Dalgaard leaving the company at the beginning of this month.