The Saudi Arabian Ministry of Health and GE have delivered the first phase of a Memorandum of Understanding (MOU) focused on digital transformation in the Kingdom's healthcare sector.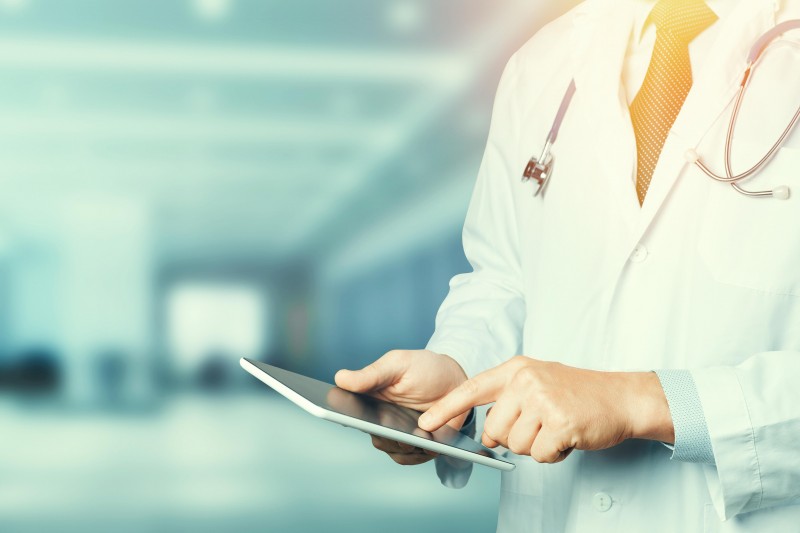 Under the agreement, the Ministry of Health and GE committed to driving change in the Kingdom's healthcare sector through digital solutions, directly supporting the National Transformation Plan and the aims of Saudi Vision 2030.
Dr. Tawfiq Al Rabiah, Saudi Arabia's Minister of Health said, "This is a significant step in the transformation of the Kingdom's healthcare sector in line with the goals of our leadership to enhance patient care and deliver the highest quality of service. The welfare and well-being of our people is a fundamental priority of the leadership, and we see significant opportunity in leveraging digital solutions for boosting healthcare delivery. GE's partnership with MOH is a pioneering example of how Saudi Arabia is redefining our healthcare landscape through best-in-class solutions."
The key solution deployed as part of the MOU is the cloud-based Electronic Medical Record (EMR), a digital record of a patient's entire healthcare journey, which replaces the manual, handwritten paper charts previously used.
The solution will be on Predix, GE's platform for Industrial Internet of Things applications, built to analyse large amounts of sensitive data.
EMR is currently live in three MOH hospitals in the Kingdom: Al Kharj Maternity & Children's Hospital, Al Bukayriyah General Hospital, and Yanbu General Hospital.
With the digital solution, healthcare providers and patients have better access to a continuum of information for diagnosis and treatment, through an easy-to-access profile that records all touch points with different departments and facilities.
Benefits include being able to see results over time to track progress of a medical condition; quickly identifying when patients are due for preventative visits or screenings; reducing the number of transcription errors; reducing report turnaround times; and providing a holistic view of patients' visits, results, and conditions.
MOH and GE have also established a complete training programme for users, including for vendors working within the hospital networks. The system is also flexible, allowing for change and growth as the needs of the facility, patients, and healthcare providers evolve.
Hisham Al Bahkali, President & CEO, GE Saudi Arabia & Bahrain, said, "Saudi Arabia is shaping a new growth narrative led by Vision 2030 that places the welfare of its residents as the top-most priority. The Kingdom's emphasis on diversification and partnerships offers a significant opportunity for companies like GE to partner in the growth vision of the Kingdom. This partnership is one way we are supporting the digital transformation of the healthcare sector, and implementing our advanced suite of solutions. This will be a game-changer for the healthcare sector and contribute to enhanced patient care."