Apple has received assurance from Saudi authorities that male and female employees will be allowed to work side-by-side in the Kingdom without facing prosecution, the Financial Times has reported.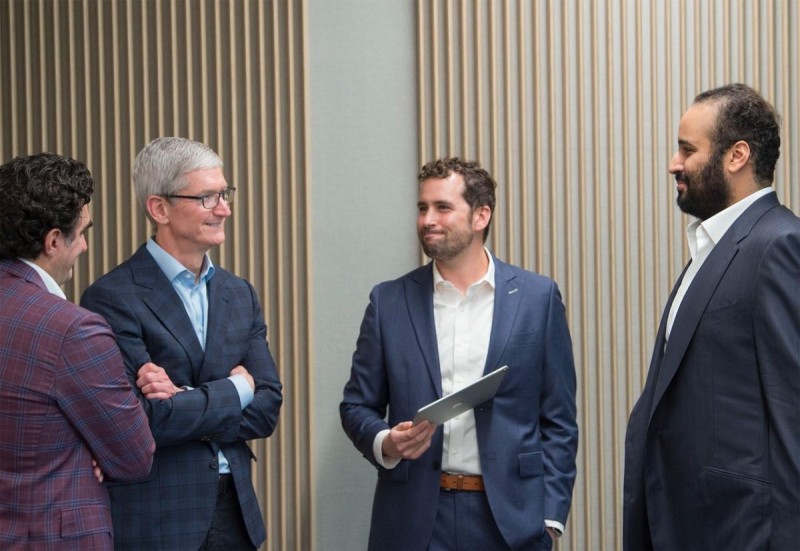 The iPhone maker is said to be spearheading a push by foreign consumer brands to remove a key obstacle in foreign investment in Saudi, encouraging an incremental step forward for women's rights in the Kingdom and paving the way for Apple and others to open their first offices or shops in the country.
Tim Cook, chief executive of Apple, has often talked about the importance of diversity within the company, as well as championing human rights away from its Cupertino headquarters.
"We believe that the most diverse teams create the best product," he said at a shareholder meeting earlier this year.
Cook recently met with Mohammed bin Salman at the new Apple Park headquarters in Cupertino, as part of his tour of the Crown Prince's extensive tour of Silicon Valley.
"Enriching the Arabic educational content in the classroom" was reportedly the main aim of the meeting. It discussed the creation of an educational curriculum for Saudi schools and the potential creation of job opportunities for Saudi youths who received their training at Apple's headquarters, according to the Saudi Press Agency.
After the meeting, the Saudi Prince and his entourage were given a presentation regarding Apple's work in the field of health and marketing. This was followed by a presentation in the Steve Jobs Theatre on the tech firm's modern voice applications.
Saudi Arabia recently lifted the ban on using FaceTime and internet calling services, which was reportedly part of an effort to attract more business to the country.
Apple has been discussing with Saudi Arabia to open its maiden retail store in the country – most likely in 2019, according to reports. In addition, state officials are said to be working closely with both the iPhone giant and Amazon to entice major technology companies into the country.