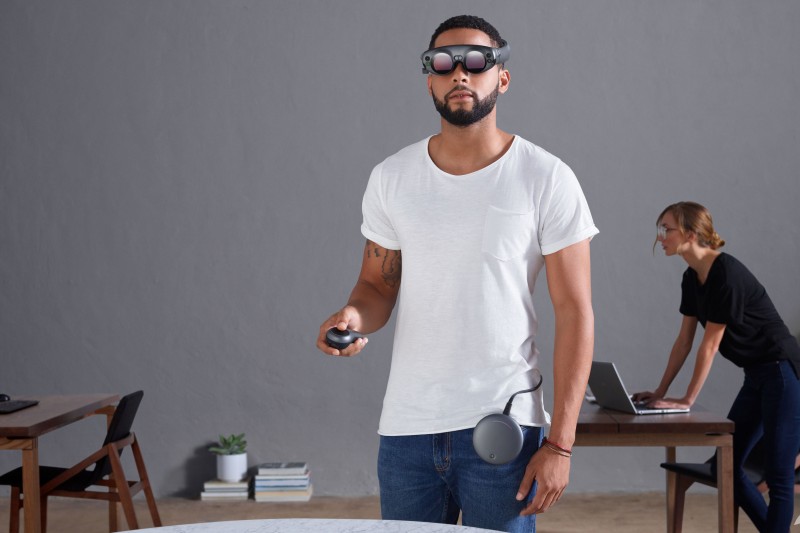 Saudi Arabia's sovereign wealth fund Public Investment Fund is reportedly in talks to invest as much as $400 million in Magic Leap, according to Financial Times.
The deal that could take the US tech start-up's total fundraising to $2.3 billion, even though its products are yet to go on sale.
The deal between Saudi Arabia's Public Investment Fund and Florida-based Magic Leap is expected to be unveiled in the coming weeks, according to people close to the discussions.
The $230 billion wealth fund has been at the centre of Crown Prince Mohammed bin Salman's effort to diversify the kingdom's economy away from oil.
The new financing is an extension to Magic Leap's $502 million funding round, announced in October, which was led by Singaporean investment fund Temasek.
A US startup company, Magic Leap is working on a head-mounted virtual retinal display, called Magic Leap One, which superimposes 3D computer-generated imagery over real world objects, by projecting a digital light field into the user's eye, involving technologies potentially suited to applications in augmented reality and computer vision.
The Saudi investment would be at the same valuation of around $6 billion, these people said, adding PIF to Magic Leap's high-profile roster of investors including Alibaba, Google and Fidelity, according to the FT report.
Magic Leap's "mixed reality" glasses feature what it calls digital lightfield technology and an advanced array of sensors to place virtual objects in specific positions in the real world. But it has shown few people its planned "mixed reality" headset, which has already been in development for almost eight years, and it has generated scepticism in some quarters of Silicon Valley.
Talks with PIF are ongoing and there is no guarantee a deal will be finalised. If completed, it would mark the second high-profile investment in the US technology industry by PIF following its 2016 injection of $3.5 billion into Uber, said the report.