STC has recently announced the first live 5G network in Saudi Arabia, the initial phase for operating the service once 5G special devices are available in global markets.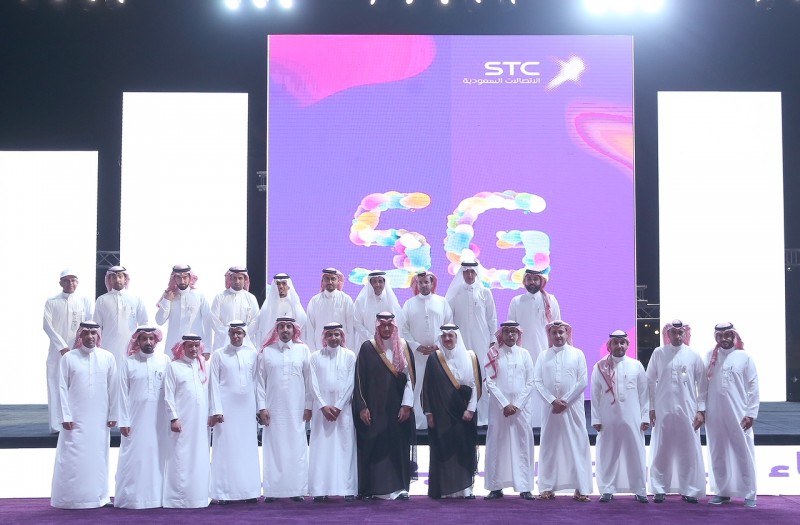 Eng. Abdullah Alkanhal, undersecretary of the Ministry of CIT highlighted that the 5G launch reflects the improvement of CIT sector in the Kingdom, in line with the digitisation plans, NTP 2020, and the Kingdom's Vision 2030.
"The ministry with the guidance of Abdullah Alsawaha, Minister of CIT, exerts great efforts to improve this vital sector for the prosperity and comfort of the people of Saudi," he said.
He then highlighted that the launch of the first network in the region is an affirmation of the Kingdom's move towards digitisation by providing the latest technologies to ensure advanced infrastructure that contributes to the successful vision of the Kingdom.
The launching ceremony was accompanied by a pavilion to explain about 5G, in King Faisal Sea Park in Khobar; the visitors were able to review the virtual neighborhood services, 5G car, and 4K Videos
Eng. Nasser Al Nasser, STC Group CEO, said that the move showcases STC's pioneering position in providing innovative services for the customers around the Kingdom and the region. "We have confidence, knowledge, and innovation, which will enable us to lead the 5G era," he said. "The launch of 5G started with operating a number of towers, initially, in the eastern region. We will continue working on building the network construction gradually in the cities of the Kingdom until the devices are available during of 2019."
In January 2017, STC conducted a series of advanced technical experiments and trials on 5G technology as part of the company's strategy of leading technological development and leading modern and advanced services".
5G networks are expected to make a quantum leap in future services and applications and will contribute in increasing the speed and performance of wireless networks. The 5G will not only affect the efficiency of communication between people and their phones or computers only, it will affect more sophisticated uses such as IOT, AI, and robots