The number of Saudi women who have undergone training focused on the telecommunications sector as well as sales and maintenance of cellphones in the wake of the Kingdom's Saudisation programme has increased in 2017.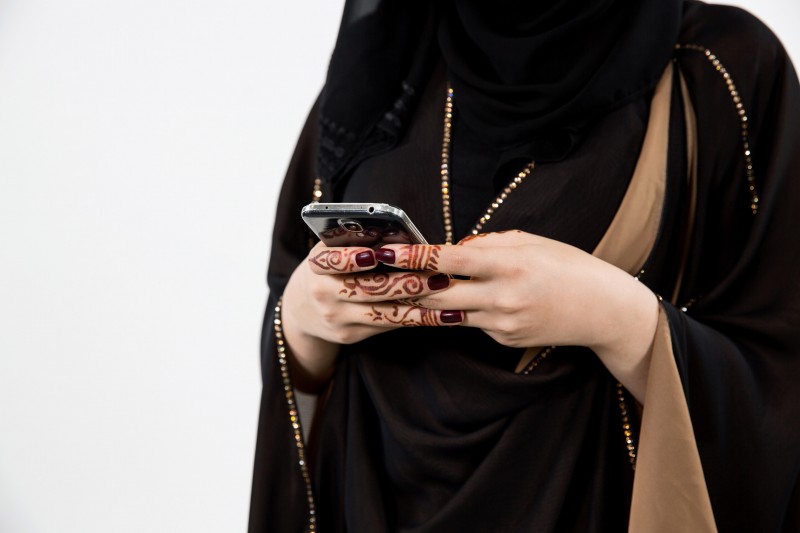 "More than 5,000 have been trained and entered the labour market, either through small- and medium-sized enterprises or by doing business from homes," said Fadwa Al-Atwi, a Saudi woman trainer, in a report published by Arab News.
According to the Communications and Information Technology Commission (CITC), the local telecommunications sector is estimated at $48 billion annually.
The participants of the telecom workshops took up training courses prepared by economists focused on the sales and maintenance of mobile devices, which can help increase the employment rate among Saudi women. The Ministry of Labor and Social Development announced that the total number of Saudi female employees in the wholesale and retail sectors crossed 159,588 by the end of 2016.
During the workshops, female participants were also encouraged to be entrepreneurs and not wait for government jobs in accordance with the guidelines set forth under the Kingdom's Vision 2030 programme.
As a trainer, Al-Atwi — who runs courses in America, Jordan, and Egypt — told Arab News earlier that the courses in mobile maintenance and other technology skills began five years ago. "The Saudisation of the telecommunications sector has increased the involvement of Saudi women in the labour market significantly."
Al-Atwi said the demand for Saudi women in the telecommunications sector in the Kingdom is large and consistent with the challenges of the Saudi labour market.
Women in the Kingdom tend to dispose of damaged mobile phones. Instead of getting their phone sets fixed, they decide to buy a new one. They do so to maintain the confidentiality of the personal data on their phones.
Entrepreneur Al-Jawharah Al-Qahtani saw an opportunity to fill this gap in the Saudi market. In 2013, she opened a Twitter account through which she offered phone and laptop maintenance services to her colleagues. Seeing it was welcomed with great support, after one year, she established a store inside the campus to fix mobile phones and sell accessories. By 2015, her Twitter-fix and store turned into a startup called Fixtag. Operating under her entrepreneurial idea are an online store and two physical stores.
Al-Sharif Mohsen Al-Srori, a member of the investment committee of the Makkah Chamber of Commerce and Industry, said the telecommunications sector is attractive for both young men and women. "The entry of women in the maintenance of mobile phones has great advantages in terms of financial income and privacy that they are looking for," said in the Arab News report.
He added that it will contribute to the orientation of many girls to self-employment instead of waiting for lists of government or private employment.